Interior designer recognized for work on Hiroshi restaurant | Business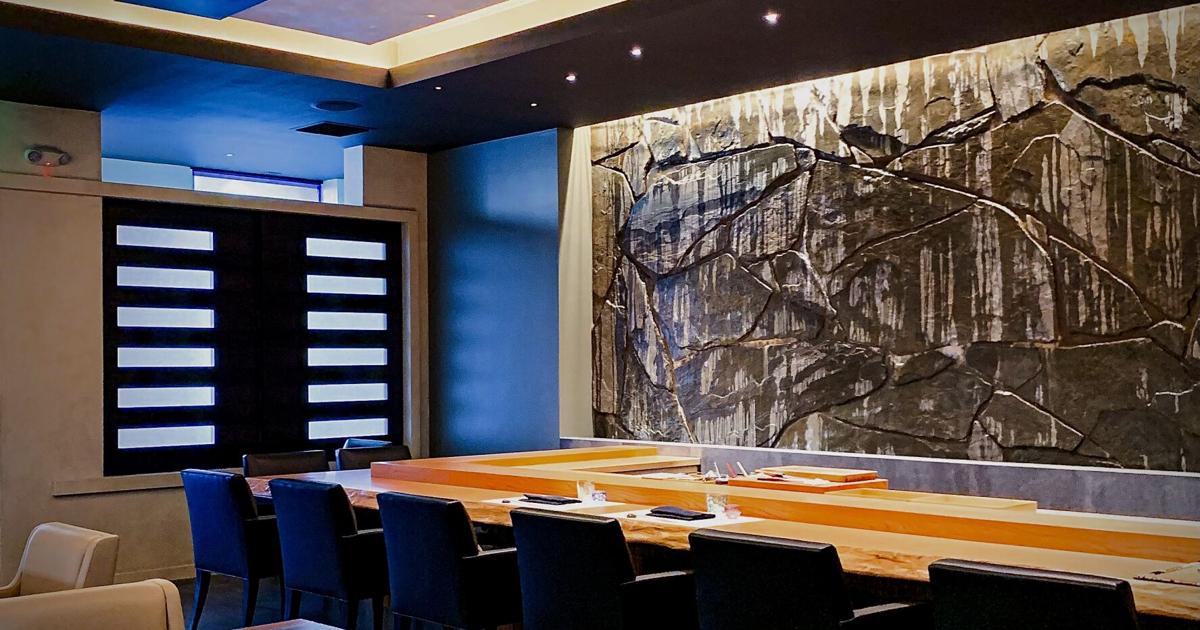 The American Society of Interior Designers recently honored Vicky Tsai with its Gold Award for commercial design for her work on Hiroshi, the Japanese restaurant in downtown Los Altos.
"I think (the interior design) is both inviting and gives a luxurious feel, but it's also not over the top; it's very comfortable and it's pretty unique," Hiroshi general manager Kevin Biggerstaff said.
Biggerstaff added that the interior design of the restaurant gives people a sense of warmth and calm. Some elements used to create the sense of peace, including wood and a stone waterfall, add to a modern Japanese feel, he noted.
"The combination of colors and textures, the stone waterfall as the backdrop for the sushi bar and the woods are all imported from Japan, so they have a very luscious texture to them and also feel very warm and authentic," Biggerstaff said.
Tsai, who has won the award four times, said a picture taken in Oregon inspired the waterfall, and the texture and sound of the waterfall became a core concept.
Tsai joined the project as lead architect and to serve as a communications liaison with an architect in Tokyo.
"At the beginning, the client had an architect in Tokyo design the space, and they needed someone local to translate," she said. "And at one point, I kind of took over, modified and developed the concept, and then we had to change a lot of things, too."
Tsai ran into a few difficulties with the seating for the restaurant.
"We had a hard time with the seating because the owner originally wanted it to be a very private space, but the seating requires that you can see through from the outside," the San Jose resident said. "We had to build another wall, between the facade and the actual restaurant."
Biggerstaff admires the special touch Tsai brought to the project.
"She has a very, very unique aesthetic that does not hit you in the head," he said. "She's great with design, she's a good sketch artist and she's able to put into reality what she sees on paper."
Tsai – who also has designed several homes in Los Altos – described the restaurant's aesthetic as a minimalistic look with a spiritual element to it.
Biggerstaff said Tsai's Chinese and Japanese background – as well as the time she spent attending school in Japan – helped her bring a cultural touch to the restaurant.
"I was born there, so I knew exactly what the vision of the client is," Tsai said of her Asian roots. "They wanted a very authentic one."
Biggerstaff hopes the award will generate more attention for Hiroshi, located at 328 Main St.
"I think it's good for some publicity, letting people know about the restaurant," he said. "Not a lot of people know about us because we're kind of small, unique and hidden."
For more information on Hiroshi, visit hiroshi328.com.