10 Best Fireplace Accessories to Jazz Up Your Hearth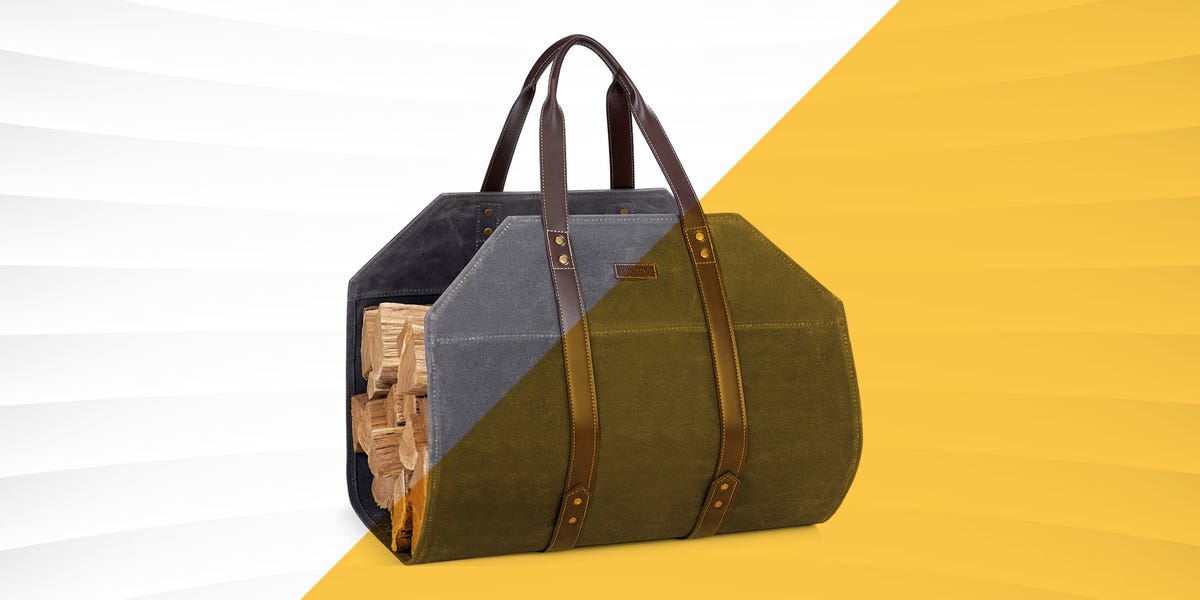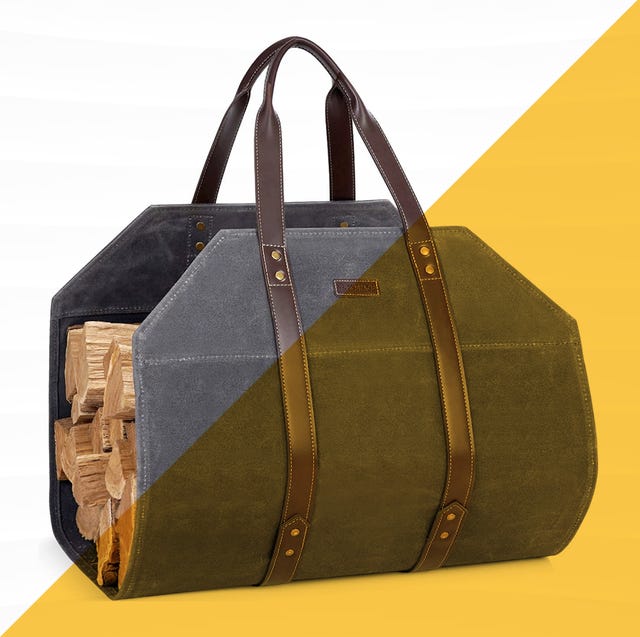 Staff, Courtesy of INNO STAGE
When temperatures drop and the sun begins to set earlier in the day, your home fireplace becomes more important than ever. However, it's not just logs and matches you'll need to keep warm: Fireplace accessories are not only important for safely managing your fire, but will also help you create a cozy space to gather around on those chilly days and nights. Whether you're looking for something to protect your floors—like a hearth rug—or a tool to get your fire started quickly—like a bellows—you should find an option below.
(If you're in the market for a more comprehensive set of fireplace gear, consider our roundup of fireplace tools.)
What to Consider
When considering fireplace accessories, think about which ones will be most useful to your specific fireplace. For example, if you typically use a starter log to get your fires going, you probably don't have much use for a bellows, or if you keep your logs relatively close to your fireplace, like in a garage or on an indoor wood rack, you're not likely to need a log carrier.
You should also think about the style of your current fireplace and the décor that surrounds it, making sure to choose items that match your existing space. A rustic, cabin-style fireplace could definitely benefit from traditional pieces like a leather bellows, while the same item could look out of place next to a modern, minimalist fireplace. You should also think about what size fireplace and hearth you have. If you have a large fireplace with a long hearth, you can obviously fit more items—like a firewood rack—while more compact hearths could quickly become cluttered with too many accessories.
How We Selected
Having lived in several frigid areas of the country—including upstate New York—we've spent years using and maintaining a range of fireplaces and wood stoves. We used this experience to help us curate this list of accessories, and included items that we know to be especially useful, like the Zippo Electric Bellows.
We also researched online review sites for more ideas, and to help ensure we weren't including any items that had quality or durability issues. We always try to keep safety in mind as well, which is why we decided to include items like fireproof mitts and a fire-retardant rug.
Advertisement – Continue Reading Below
1
Best Ash Bucket
4.75-Gallon Black Ash Bucket With Lid and Shovel
Home-Complete
amazon.com
$44.50
Keeping your fireplace clean and tidy is important, and this 4.75-gallon ash can will allow you to easily scoop up and transport your ashes and wood scraps. Its black color should fit in well with most fireplace styles and décor, and the 13-inch height is a nice compact size. 
The included shovel can be conveniently stored on the bucket itself, and the lid is designed to form a tight, secure seal when closed up to prevent any accidental spills. However, it's not meant to be used with hot embers or ash.
Large capacity
Comfortable wooden handle
Convenient shovel storage
2
Best Electric Bellows
Firefast Bellows
If you want to quickly ignite your fire without the manual effort and bulky size of a traditional bellows, this electric option from Zippo could do the trick. We've used this specific model dozens of times, and have always been impressed with how powerful it is, especially considering its compact size. 
A flame-retardant nozzle also reduces the chances of damage from getting too close to the flames. This tool boasts an impressive runtime of 180 one-minute bursts, and includes a 1-year warranty. You'll need to supply your own pair of AA batteries though, so keep that in mind.
Long running time
Reasonable price
Compact size
3
Best Steamer for Wood Stoves
2.3-Quart Cast Iron Lattice Steamer
Plow & Hearth
amazon.com
$84.95
Dry winter air can wreak havoc on individuals with respiratory issues, and a steamer like this one can help add the humidity you need. It's designed to sit on top of your wood stove, and once it heats up, the lattice lid will emit hot, humidifying steam. 
With a 2.3-quart capacity, it won't need to be refilled too frequently, and the bright red porcelain finish adds a nice pop of color to your living room.  You can also add ingredients like cinnamon sticks, nutmeg, or potpourri to the steamer if you feel like using it for aromatherapy purposes.
Porcelain finish
Large capacity
4
Best Manual Bellows
French Hardwood Fireplace Bellows
Kings County Tools
amazon.com
$89.00
If you want to turn your smoldering kindling into a roaring blaze—and don't feel like sticking your face into an ashy fireplace—you're going to want to get yourself a dedicated fireplace bellows. This Kings County model features a classic rustic design with a brass nozzle and decorative tacks, making it a great addition to a collection of other traditional fireplace tools and accessories. 
A leather strap keeps the handles closed when not in use, and can also be used to hang it on a wall or fireplace. This model is also available in a lighter beachwood, making it easy to match your existing fireplace style.
Decorative styling
Durable nozzle can handle high temperatures
Expensive
May be too bulky for those who don't have dedicated storage space
5
Best Log Carrier
Waxed Canvas Log Holder
INNO STAGE
amazon.com
$27.98
Transporting wood from an outdoor wood pile to your fireplace is not only frustrating, but it's also an easy way to get yourself covered in bark and wood chips. This dedicated log carrier keeps your logs and any debris contained, and thanks to two soft handles, allows you to comfortably carry your load inside. 
Its heavy-duty canvas construction should be durable enough to stand up to frequent use, and the open-ended design makes it easy to carry a range of log sizes and lengths. Plus, since it easily folds up when not in use, it won't take up much storage space.
Durable construction
Large capacity
6
Best Fire Retardant Gloves
Leather Fire-Resistant Mitts
Fire-resistant gloves like these can be extremely useful, especially if you find yourself frequently adjusting your logs or adding wood to an already burning fire. These gloves can withstand temperatures up to 932 degrees Fahrenheit, and use four layers of material to keep your hands and forearms safe from injury. 
Their thick fabric protects your hands from splinters and cuts when handling rough wood, and also makes them convenient for use building campfires or operating wood stoves or barbecues. At a price this low, there's really no reason not to grab a pair to keep on hand.
Flame-retardant up to 932 degrees
Large enough for big hands
Low price
7
Best Ash Vacuum
4.8-Gallon 4-Amp Ash Vacuum
We've personally used this Snow Joe vacuum and have been impressed with both its ease of use, and durability. The 3.9-foot hose is long enough to easily reach into the sides and corner of your fireplace, and the aluminum nozzle won't get easily damaged like a plastic or rubber model would. 
At just 8.8 pounds, it's also light enough to comfortably carry to and from your fireplace. Keep in mind that this vacuum is designed to be used on cold ash only though, so you need to let your fireplace cool completely before use.
Easy to keep clean
Powerful motor
Durable construction
8
Best Firewood Rack
Heavy-Duty Foldable Firewood Holder
AMAGABELI GARDEN & HOME
amazon.com
$46.99
Instead of walking outside to your wood pile every time you need to refill your fireplace, or having a messy, unorganized pile on your hearth, pick up a dedicated wood rack like this one. At 21.5 inches on top and 15.5 on the bottom, it's large enough to hold a decent amount of wood without taking up too much floorspace. 
The leaf ornamentation and curved legs give it a rustic style, and the wrought iron frame provides the strength to easily support the weight of the logs inside. It requires no assembly and is light enough to comfortably move it around if you like.
Durable construction
Impressive capacity
9
Best for Match Lighting
Fireplace Match Holder
Minuteman International
amazon.com
$27.27
If you're tired of searching through your kitchen drawer every time you need to light your kindling, or don't enjoy having an unattractive barbecue lighter on your mantle, this dedicated holder will keep your matches within arm's length at all times. The twisted rope design gives it a unique look, and at nine inches high, is tall enough to securely hold long fireplace matches. 
It can be placed on the hearth, mantle, or even wall-mounted if you prefer not to take up any extra space. Made out of wrought iron with a powder-coated finish, this piece will last a long time.
Durable construction
Decorative design
10
Best Hearth Rug
Fire Retardant Fiberglass Half Round Fireplace Area Rug
Plow & Hearth
amazon.com
$142.95
This fire-retardant half-moon rug is essential if you want to protect your carpeting or hardwood flooring from errant sparks and flying embers. Its 60 x 32–inch size should be large enough to cover a good amount of floor space, and the non-slip backing will keep it from sliding underfoot. 
This rug comes in five colors, so you should be able to find one that matches your existing décor. Even though it's relatively expensive, the money you save on potential floor repairs make this rug worth the high price tag.
Fire-retardant material
Nonslip backing
Comes in variety of colors
This content is created and maintained by a third party, and imported onto this page to help users provide their email addresses. You may be able to find more information about this and similar content at piano.io
Advertisement – Continue Reading Below