21 Best Christmas Tree Themes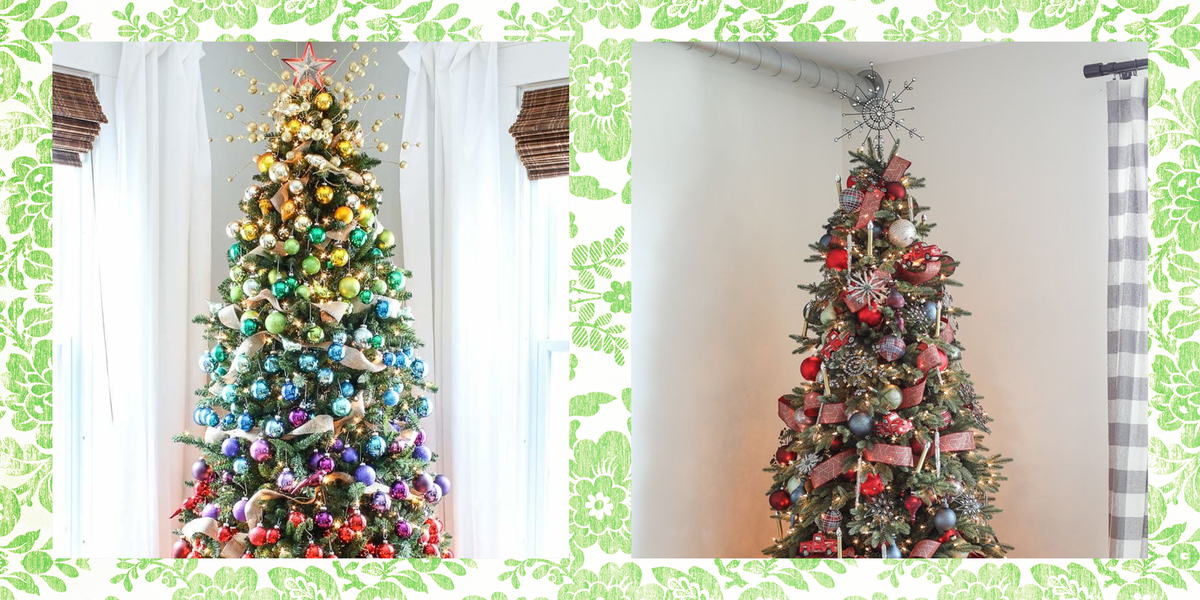 Decorating for Christmas never seems to lose that magical feeling—especially, the Christmas tree! Even after years of putting up the same old porch decorations, window displays, and holiday wreaths. Everyone loves Mom's old vintage decorations, of course, but sometimes you need a little inspiration to make them pop like new. When it's time to put up your Christmas tree, spruce things up this year with a Christmas tree theme! We've gathered plenty of ideas to help inspire a new picture-perfect look you'll love.
Curating a cohesive decorating style for your tree will help it tie together the rest of your holiday décor. A farmhouse-style living room, for example, lends itself to a rustic Christmas tree. Snowflakes, silver baubles, and frosted boughs make the prettiest white Christmas tree decorations. And if your kids want a special tree in their room, go for a candy-themed or gingerbread-themed tree; otherwise, surprise them in the morning with a tree covered in mischievous elves! Opting for a theme also doesn't mean getting rid of your collection of unique ornaments—plenty of these ideas surround a specific color scheme or style that can incorporate items you already have at home! Whatever your style, these trees are bound to make a lasting impression.
Advertisement – Continue Reading Below
Advertisement – Continue Reading Below