6 interior mistakes that make a home feel smaller |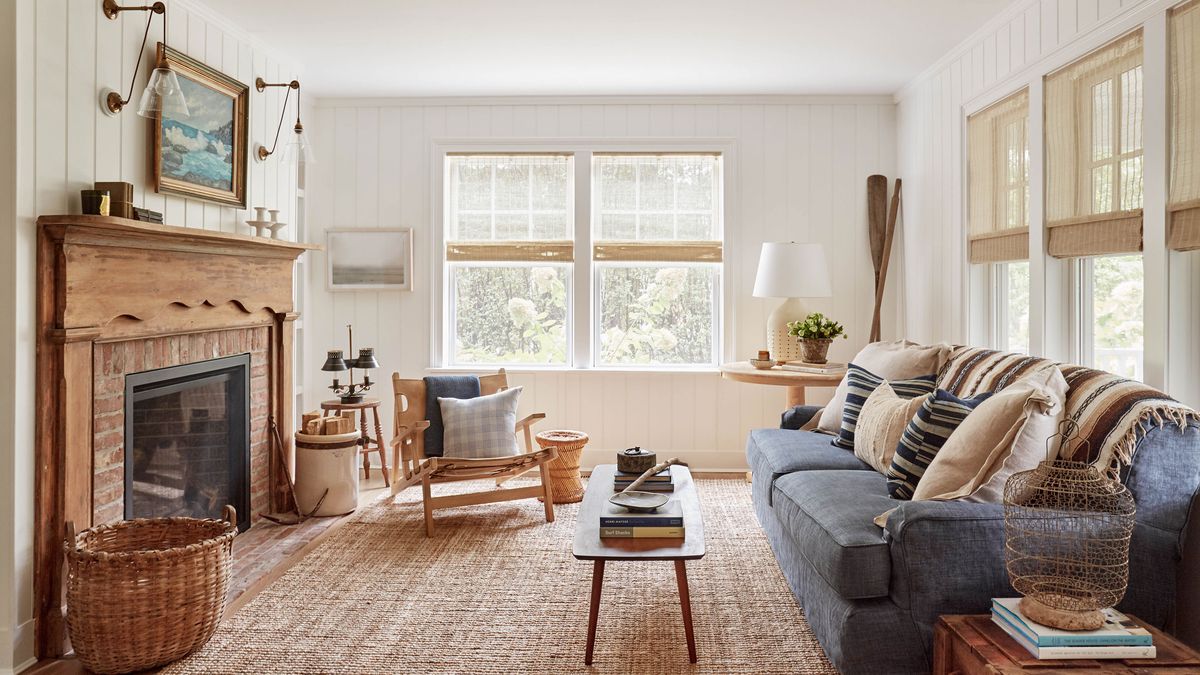 Increasing the sense of space in rooms that are small in stature is a design issue everyone wants to solve. 
Though small rooms can present many interior design challenges, there are several benefits to compact living. But, before you begin a complete home renovation or even a minimal update, there are a few fundamental interior mistakes that can, in fact, make a small home feel smaller.
While there's certainly no one size fits all formula for decorating small rooms, there are still a few basic interior design rules we should master if we want to curate a beautiful small home that is fit for family life. After all, the whole purpose of interior design is to create a room or rooms which answer the needs of the individuals living in them, whilst also reflecting their personalities with good design, space, and functionality. 
Interior mistakes that make a home feel smaller
A well-planned home not only looks beautiful but should also improve your quality of life. Even if you're not currently renovating or redecorating, these interior design tips could help inform your existing space.
If your small room feels, well, small and uninteresting, then you could be making interior mistakes that you may never have thought about. Make the most of a small room by planning a hard-working small room layout, investing in multi-functional furniture, and picking the right color scheme. 
So whether you're working with a small living room, small kitchen, or a small bedroom in a family home, you can make the space work best for you by avoiding these common mistakes.
1. Too much furniture and furnishings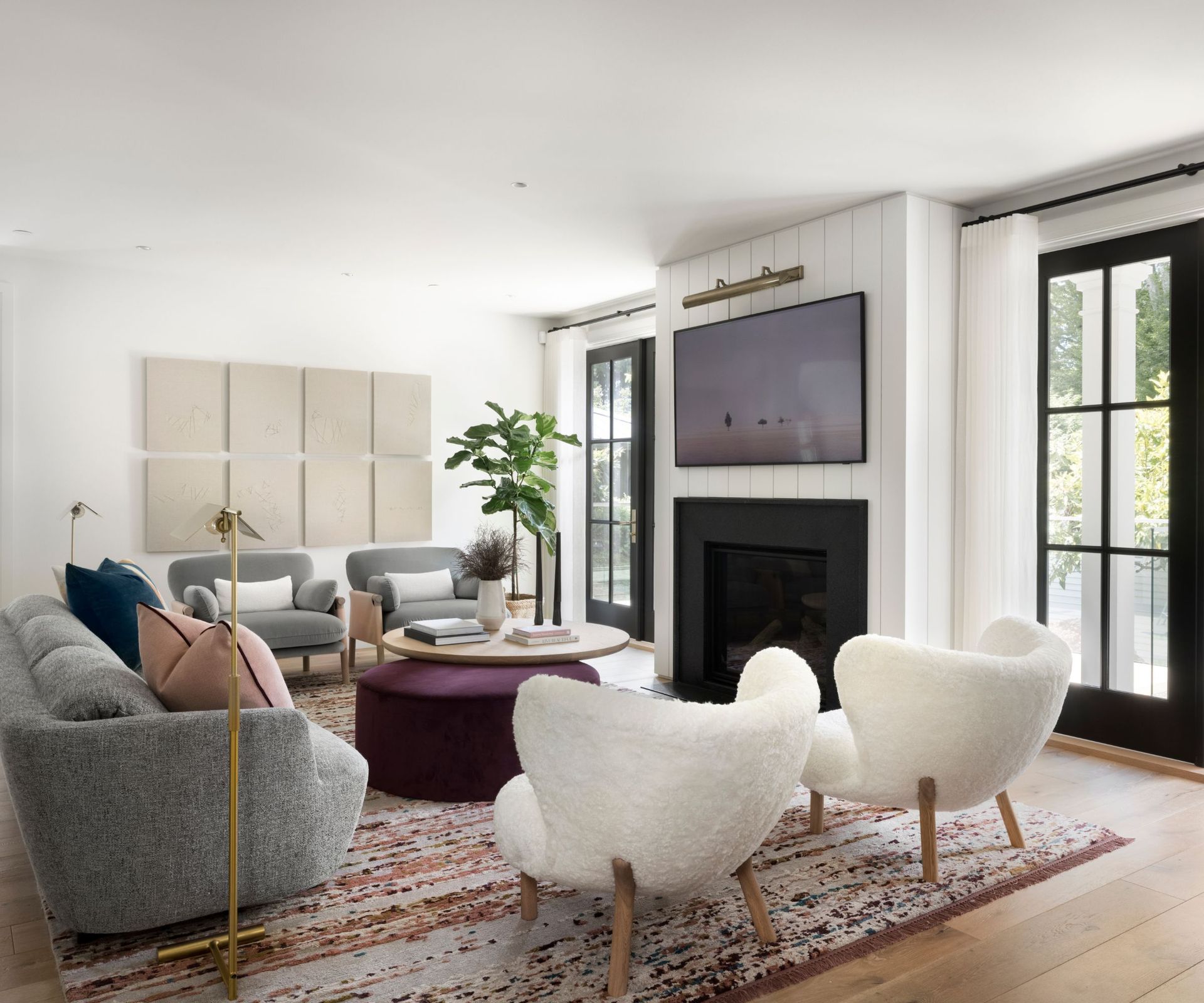 Overcrowding a small room is one of the most common ways to make a small room feel smaller, however, that doesn't mean your bijou space should be completely devoid of any. 
'Furniture plays an essential role in how a space is received,' says James Thurstan, founder, of Thurstan. 'When working with less spacious small living room layouts, we recommend a considered curation of essential pieces – spreading a large rug as an anchor for the scheme and then building out from there, picking out tones from the rug and embellishing these throughout the room. A central table can create a focal point in a smaller room, best framed by inward-facing armchairs, which help create depth and volume.' 
If you have a small living room, for example, think about how you plan to use – and move around – in the room. The goal of space planning is to create efficiency. For designers and decorators, this means eschewing current trends and dictums, including unnecessary or impractical additions.
2. Choosing the wrong colors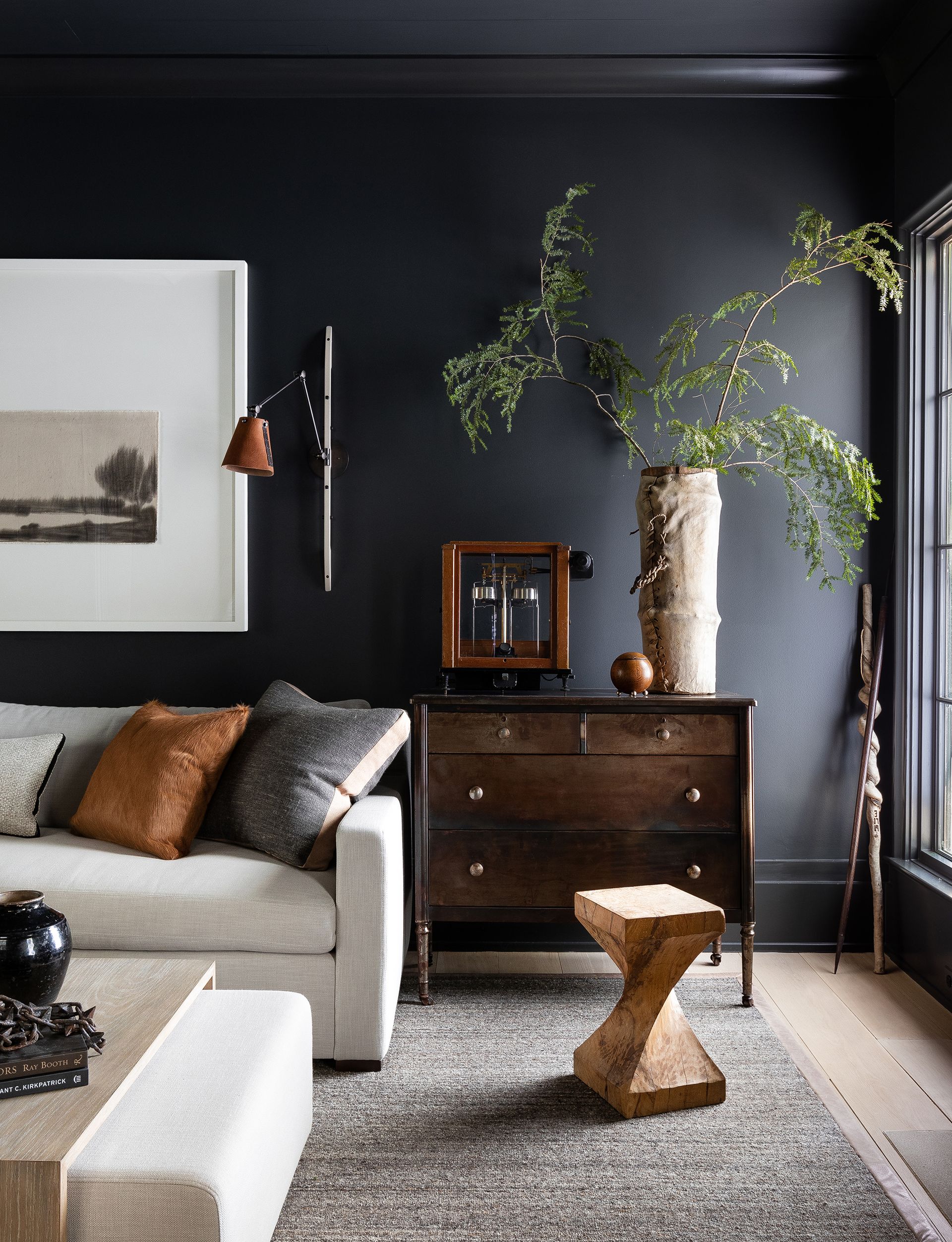 In a small space, color choices are key. However, it is just not just about choosing the right colors, but also about how you use those colors to visually expand your room.
While some people use specific colors to make a small room look bigger, Mike Fisher, creative director and founder, of Studio Indigo suggests waylaying this advice for a bold pop of color to add character. 'Small spaces can be treated in a grand way – "be bold" is my advice.'
'Painting the space a light color will not make it feel bigger,' he says. 'Use strong colors to make a statement and give personality.'
It is a common misconception that small rooms should only be painted in pale colors. In fact, this small space is a fantastic place to experiment with imaginative color and paint tricks for small rooms.
3. Not planning for storage needs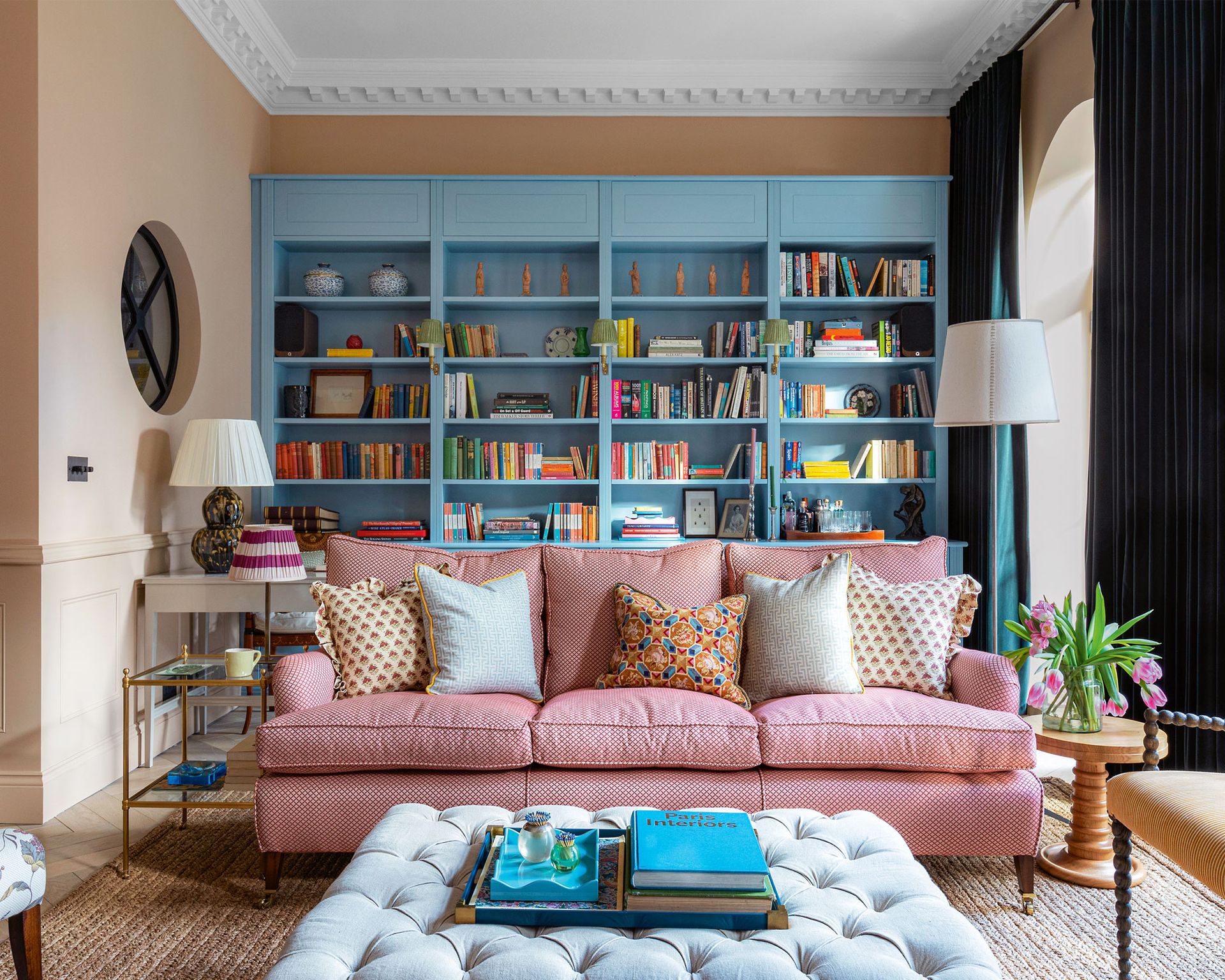 Good storage ideas are a common factor in some of the most successful – and beautiful – interior-designed rooms. Therefore, not considering storage in the first instance will be your room's undoing. 
In a small room, storage should restore calm, provide display space and be suitably chic. For many, storage is a dirty word, but storage done right is not only practical but it can be pretty, too.
If there is a nook or a niche in a room, use it. 'Make awkward corners a point of interest,' says Camilla Clarke of Albion Nord (opens in new tab). 'Don't be afraid to use unusual furniture pieces: a bookshelf doesn't have to be a bookshelf, you can stack books on a bar cart, on the fireplace mantel, or on a windowsill.
In our opinion, bespoke solutions are the best option for a tiny room. When commissioning a piece of bespoke joinery, consideration is needed to ensure that the cabinetry style complements the room's aesthetics as well as being of the correct scale and proportion, says cabinetmaker Ed Keyser. 
'Built-in cabinetry is not only an investment and will hopefully add value to your property but is also personal to you as you will be living with it every day. Although more expensive than shelving, drawers, visible or behind doors, are a much more efficient way of storing and accessing items. If drawers are not possible, then sourcing (during the design stage) boxes or baskets which fit into the cabinetry is a good option, especially for deep or hard-to-access spaces.'
4. Getting your curtain length wrong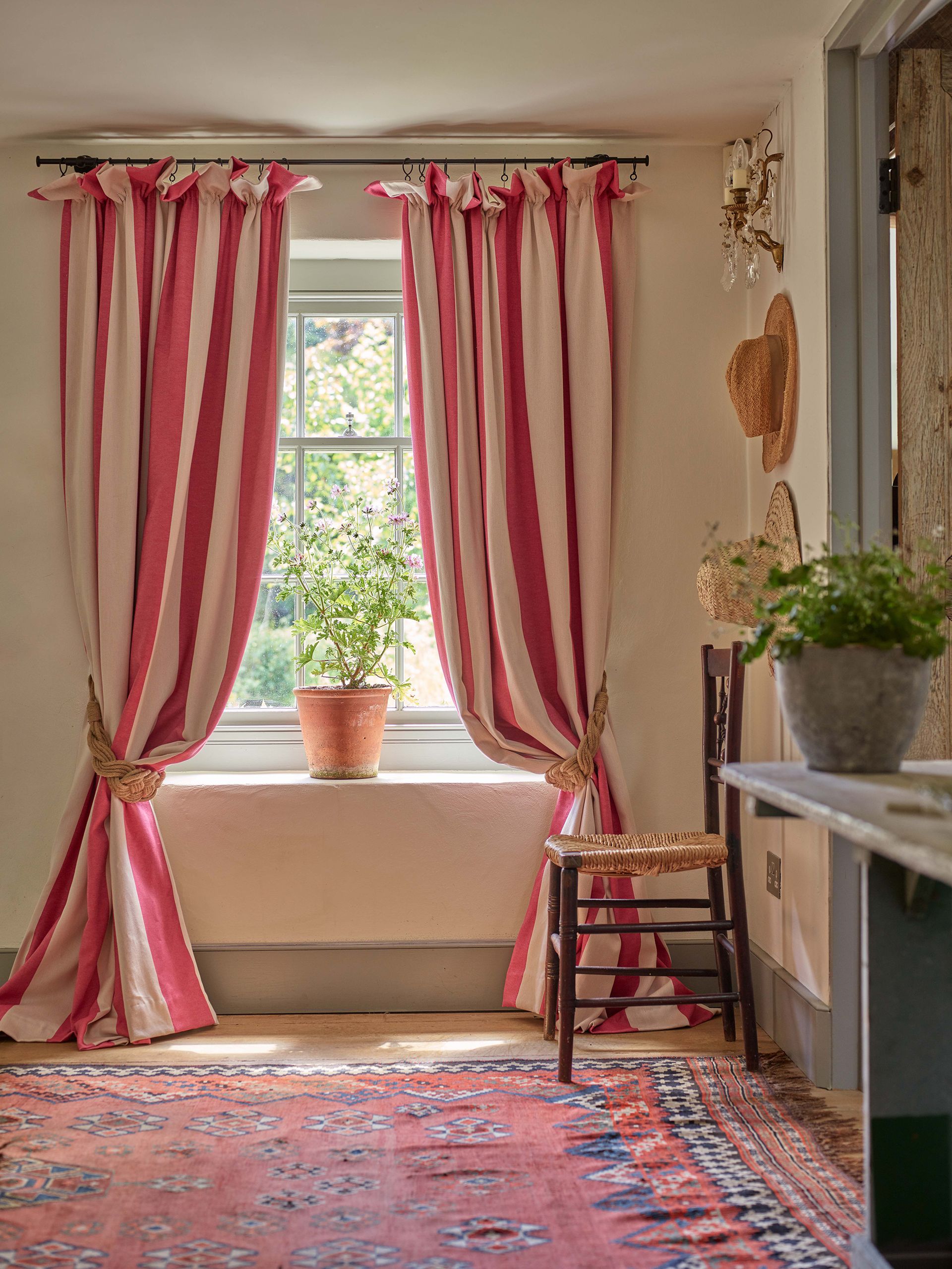 This may seem inconsequential, but figuring out how long a curtain should be will transform a small room immediately.
When your window treatment includes curtains, focusing on length is essential since otherwise, the draperies can look old-fashioned and awkward rather than super chic. Equally, though, curtain length needs to be practical for the particular room in which they're hung, and to fit the window itself.
'As for a general rule, floor length or just a little above is an interior designer's favorite trick to maximize a small room,' says Maggie Griffin, founder and principal designer of Maggie Griffin Design (opens in new tab), 'The drapery panels should skim the floor.'
However, there is one exception to this rule. Curtains that aren't floor length should end at the windowsill if the dimensions of the sill are too deep for them to hang to floor length. This length might also be necessary if the curtains are to be hung in a kitchen or bathroom where floor-length curtains just aren't entirely practical.
5. Not using scale to your advantage in diminutive space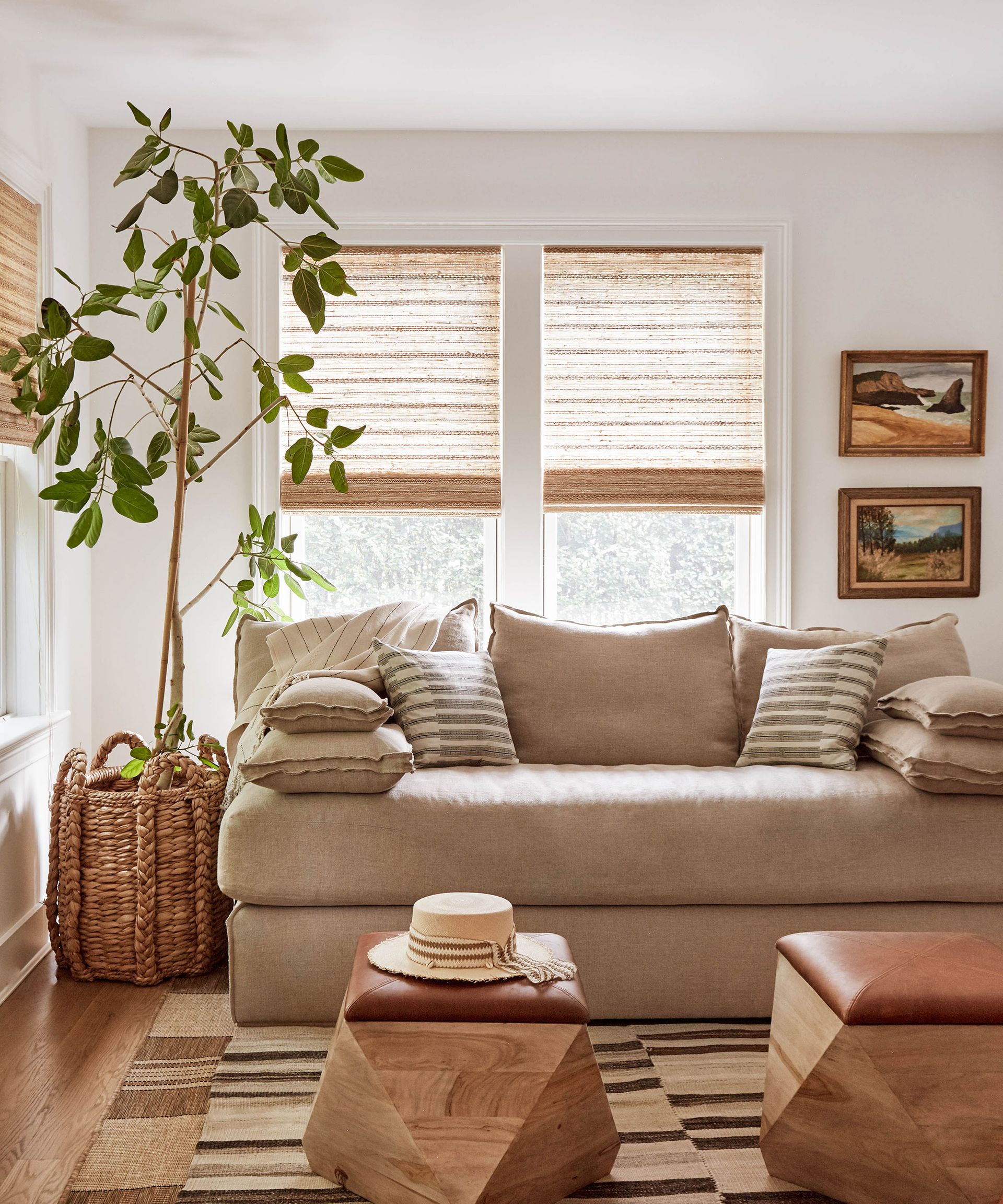 'People often assume they should buy small-scale furnishings for small rooms, but that actually makes a space feel smaller,' says Becca Casey, of Becca Interiors (opens in new tab). 'Don't be afraid to fill the room – get a rug that fully sits under all your furniture. Not only will buying larger scale furniture look better, but it will also make your experience of the space so much more comfortable: win-win!' 
Interior designer Lonika Chande (opens in new tab) agrees: 'It is worth noting that a pair of armchairs can often take up more space than a small sofa. Certainly, a smaller armless sofa, complete with a little side table to put down a drink, and a floor lamp rather than a table lamp can be a much better use of space.' 
The rule here is to think bigger and fewer; not smaller and more.
Becca Interiors is a full-service interior design firm rooted in Greenwich, Connecticut. Becca has an unrivaled ability to blend the reclaimed with refined and the ordinary with ornamental and has developed a unique design ethos rooted in nature.  
6. Overusing ceiling lights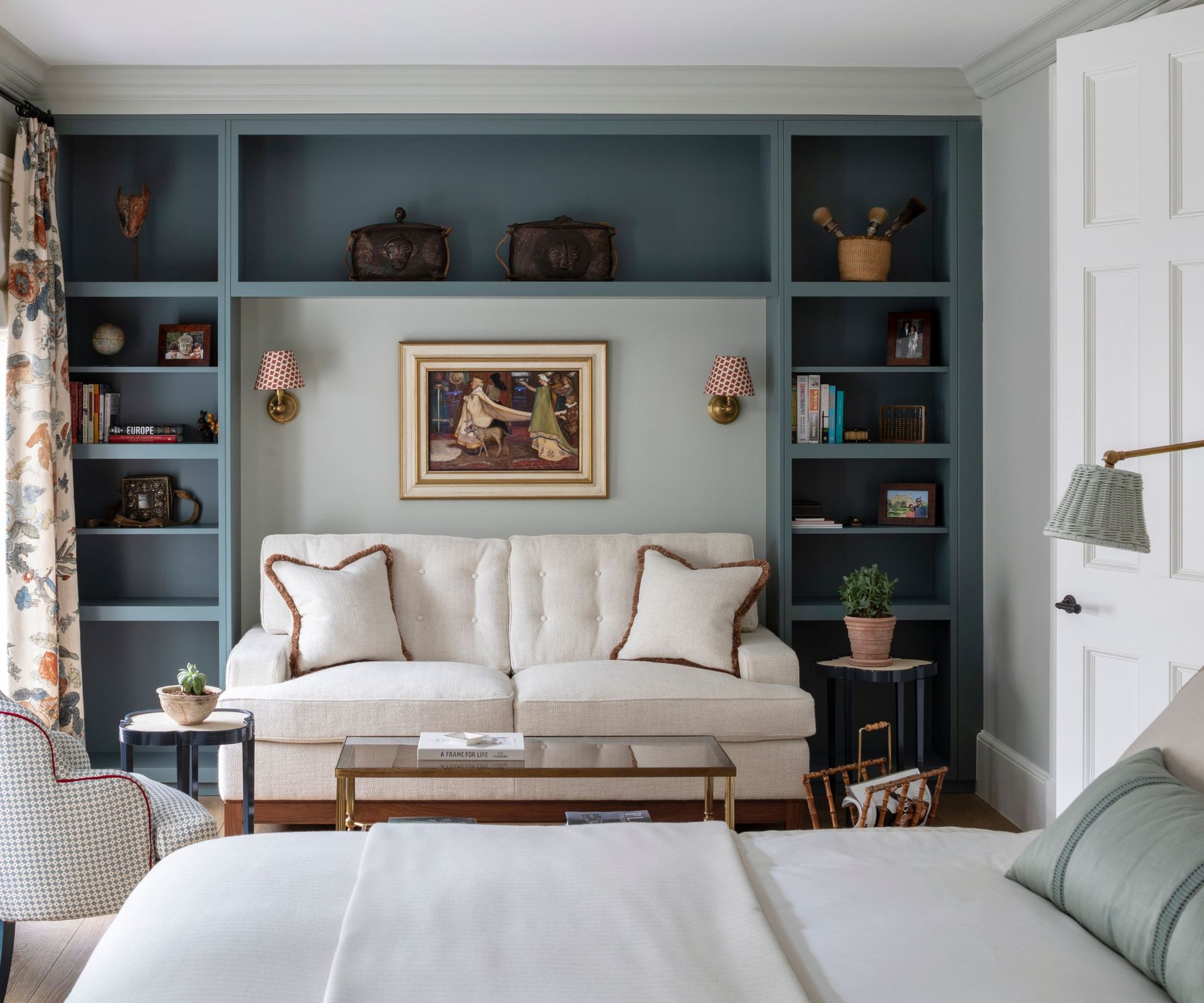 'Some people often feel the need to flood small spaces with ceiling lights to make them feel brighter and therefore larger,' says Claire Sa, director, of De Rosee Sa. 'However, I think atmosphere and dimension can be added to small spaces with different levels of controlled lighting. The lowest level might be lamps on side tables; the next would be introducing lamps on a desk, console, or chest.'
'Finally, add fewer rather than more directional ceiling lights, positioned closer to the walls and angled away from the center of the room to create a feature glow on, for example, a piece of wall art.' 
Our number one rule is to add dimmers to all light switches so you can adjust the mood and ambiance in a cozy room. 
FAQs
What can I do with a very small room?
If you have a small room, don't fight against its size – work with the proportions of the room and embrace its diminutive size. 
If a full remodel isn't on the cards, you might want to rethink your existing lighting scheme. Well-planned lighting, designed by a specialist will make a fundamental difference. A small room can be incredibly inviting and considered efficient lighting can take a room from feeling stark and pokey to sweet and cozy in an instant.
How can I decorate my small room on a budget?
The most affordable to decorate a small room is with fun soft furnishings. 
'I like to play with pattern and color in a small space, says Eva Sonaike, creative director, Eva Sonaike (opens in new tab). 'For example, I might use patterned scatter cushions on a sofa alongside occasional chairs and poufs upholstered in fabrics of your choice. These playful themes can then be echoed in accessories such as ornaments with colorful designs.'