A Guide to Getting the Most Out of Your Backyard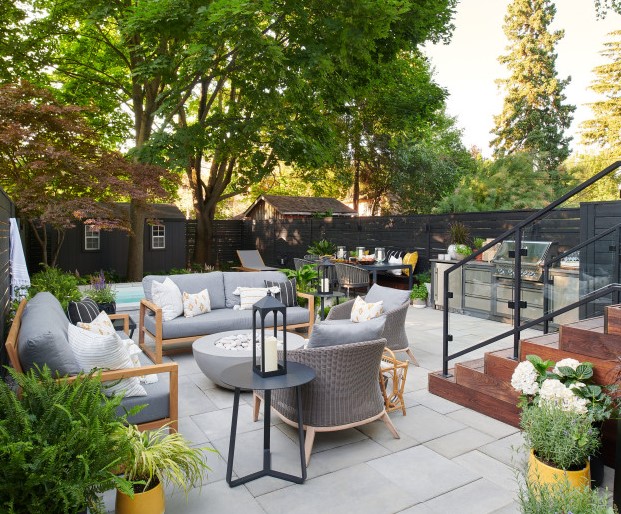 If you bought a house with a backyard, you might have bought it, especially for this green space. However, as the months and years go by, you may find that you do not get as much use out of your backyard as expected and that you are starting to neglect it. If this is the case, here are some of the best ways that you can get the most out of your backyard.
Install a Pool
If you often find that you have no incentive to spend time in your backyard, then you should consider investing in a pool. A pool can encourage you to exercise, play and entertain others in your backyard, especially during the summer months. However, to ensure that you can keep pets and children safe when you have a pool, you should consider investing in glass railings for your pool. These railings can seamlessly blend with the design choices of the rest of your backyard while being durable against the elements. As such, you should consider looking for a glass railing contractor, such as US Glass Fence. They will be able to help you to get the most out of your pool and ensure that you do not put off getting a pool due to safety concerns.
Invest in Outdoor Heating and Lighting
Often, you may find that you stay away from your backyard during the fall and winter months because it is cold and gets dark early in the evenings. However, this means that you are not able to enjoy your backyard for most of the year. As such, instead of remaining inside all winter long, you should consider investing in outdoor heating and lighting. For instance, you might invest in solar fairy lights that you can wrap around your fencing, or get outdoor heaters that you can place next to your seating. This will mean that you barely notice the natural temperature or light when you are in your backyard.,
Fill Nooks and Crannies
Instead of leaving your lawn plain and without any adornment, to make the most of your backyard, you should ensure that you fill every nook and cranny with an exciting feature, such as a fountain, a fish pond, a summerhouse, or even an outdoor living space. By doing this, you will be ensuring that no area of your backyard is useless and falls into neglect. You might even decide to create zones in your backyard so that there is something for everyone there.
Plant Evergreen Shrubs
If your backyard often looks sad and barren during the winter, you should consider replacing your dahlias and daisies with evergreen shrubs that are sure to smarten up the appearance of your backyard year-round. These shrubs can add color and vibrancy to your backyard no matter what season it is and will enable your backyard to look the same all year round. They will also prevent you from having to pay for new flowers and plants every season.