Alberta's upper end market remains strong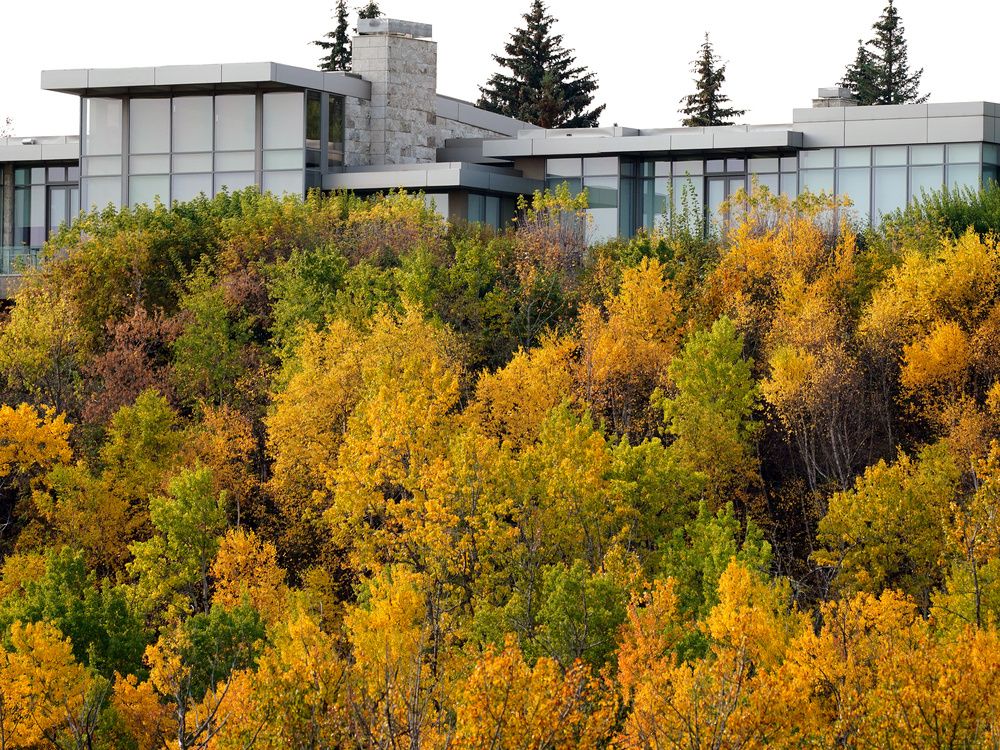 Luxury homes markets are slowing in other parts of the country.
Reviews and recommendations are unbiased and products are independently selected. Postmedia may earn an affiliate commission from purchases made through links on this page.
Article content
A new report shows luxury home resales slumping in most major cities in Canada with Alberta's largest municipalities being the exception to the rule.
Article content
"Economically, Alberta is its own oasis right now drawing positive inter-provincial migration with oil prices remaining elevated," says Don Kottick, president and chief executive officer of Sotheby's International Realty Canada.
Article content
Sotheby's recently released its Top-Tier Real Estate: Fall 2022 State of Luxury Report showing major markets like the Greater Toronto Area (GTA) and Vancouver seeing significant drop in luxury sales year over year.
In Vancouver, sales fell in September by 58 per cent from the same month last year. In the GTA, sales fell 63 per cent for luxury homes.
Edmonton was not included in the study, but Calgary's luxury market was, showing the least impact among major cities from rising borrowing costs that have dampened enthusiasm among buyers in the upper-priced part of the market.
Article content
Sales for $1-million-plus homes in Calgary only dropped about five per cent last month from September 2021, the report found.
It further noted all markets are still seeing modest activity, yet compared with record sales last fall, sales have dropped off significantly in most markets.
Edmonton's market is no exception when looking at September luxury sales data from the Realtors Association of Edmonton. Last month, sales for homes $1 million or more in the Greater Edmonton Area were down 40 per cent — 12 transactions versus 20.
Year to date, however, sales for the segment are up about three per cent compared with last year.
Like Calgary, Edmonton's luxury market is faring better than larger centres because the economy is doing better, attracting more interprovincial migration, Kottick says.
Article content
Among those coming to Edmonton are professionals who can afford to purchase a home in Edmonton's luxury market, says Ron Dickson, realtor with Sotheby's International Realty/Dickson Amyotte Group in Edmonton.
"That buyer might not be able to buy luxury in Toronto and Vancouver, but when they move to Edmonton, they can afford a luxury home, which is bolstering our upper-price range market."
He further explains that in the GTA the luxury market starts at $4 million compared with $1 million in Edmonton.
"In Toronto, there was tremendous growth in home values over the last decade where, but in Edmonton, there wasn't that same gain," he says.
In turn, many buyers are recognizing value in Edmonton's luxury market because it has not experienced similar over-valuation seen in larger markets.
Article content
"Price-wise, the needle hasn't moved much in 10 years in our market," he says. "If activity was like a heartbeat, it's gone up and down with micro booms where, for example, we had a high watermark in 2014 that was actually a recovery from 2007, and it's largely been the same thing more recently with the market again recovering from 2014."
In turn, Edmonton's market largely is still on sale relative to other markets for a group of buyers often less dependent on borrowing at low interest rates than the majority of other buyers, Dickson says.
"On the luxury side, if you need a mortgage, you're not borrowing a lot because you tend to have much more cash to fund the purchase."