East Jefferson property transfers for Dec. 13-19, 2022 | Home/Garden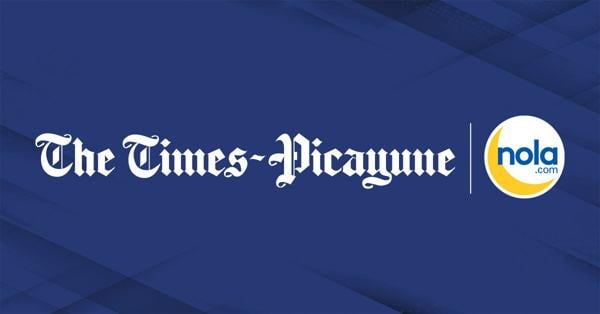 Below is a compilation of properties sold in East Jefferson Parish from West Jefferson property transfers for Dec. 13-19, 2022. Data is compiled from public records. 
EAST JEFFERSON
Transfers for Dec. 13-19
HARAHAN
Elaine Ave. 107: John D. Boudreaux Jr. and Kevin K. Boudreaux to John A. Schiro and Tracey T. Schiro, $375,000.
Jefferson Highway 6387, 6391: DL Henry Properties LLC to Melcher Holdings LLC, $310,000.
Resor Ave. 717: Succession of Leo P. Shaw Jr. and Ione Fairleigh to Above All Properties LLC, $169,000.
W. Imperial Drive 117: Donald L. Athey Jr., Kimberly A. Durr, Charles S. Athey and Josephine J. A. Bernard to Wesly G. Wood and Lynn S. Gentile, $460,000.
JEFFERSON
Brooklyn Ave. 317: Andre' Nicole Cooper St. Pierre to HTL Investments LLC, $205,000.
Hyman Drive 622: Michael C. Mazur to Ashley E. Crumholt, $292,000.
Jefferson Highway 500: 500 Jefferson Highway Corp. to 500 Jefferson LLC, no value stated.
Terrace St. 687: Bienes Inmuebles LLC to Engolio Calhoun LLC, $120,000.
Trudy Ave. 4452: Susan L. Benton to Mary L. Lemmon, $301,000.
KENNER
Bainbridge Office and Industrial Park subdivision, lot 18B, square 86: Two Rays Oysters LLC to Steven R. Vath, donation, no value stated.
Baylor Place 228-30: William A. Pax and Christina L. Pax to Michail Karavangelis, $179,000.
Baylor St. 228-30: Michail Karavangelis to Peng Sun, $270,500.
Chardonnay Village condominium, U20-D: Russell L. Mitchell Jr. and Elsabeth K. A. Mitchell to Samantha E. Gilmore, $142,500.
Chateau Palmer Drive 26: Alan E. Timmcke and Teresa W. Timmcke to James B. Raymond II and Sabrina M. Raymond, $535,000.
Connecticut Ave. 3411: Anie Portillo Maldonado, Jose L. Laino and succession of Rubi Laino to Suyapa Rivera and Jose L. Jahuey, $40,500.
Cycas St. 29: Wayne E. Thomas and Veronica B. Thomas to Christopher T. Thomas and Adrienne M. Thomas, $870,000.
E. Vintage Drive 608: Robert Smith and Janice Gorman to Renee S. Lapuyade, $171,000.
E. Loyola Drive 4220: David W. Treadway to Quinlivan Homes Inc., $158,000.
Georgetown Drive 204: ICLP 19 LLC to Mario Construction LLC, $65,000.
Greenlawn Terrace subdivision, lots 36, 37, square 181: Keith J. Aromy and Lawrence H. Aromy III to Michael H. Aromy, donation, no value stated.
Indiana Ave. 2332: Darren W. Englade and Tammy A. Englade to Samrat Dutta and Mary Biswas, $375,000.
Lake Trail Drive 3732: Newell D. Normand, Shawn Bridgewater-Normand and John T. Normand to Matthew Hebbard, $285,000.
Oakland Plantation subdivision, portion of ground: H&E Equipment Services Inc. to Waukesha Pearce Industries LLC, $10 and other good and valuable consideration.
Spartan Lane 637: Haley V. Duet to Cesar J. Aguilar and Cynthia I. Aguilar, $92,000.
Teton St. 12: Eyad M. Odeh to Lara Alhmoud, donation, no value stated.
Vouray Drive 828, UNIT B: Natalia Griswold to Lourdes E. Medina Maldonado, $129,000.
METAIRIE
26th St. 8741: Austin M. Schulz to Alexis D. Schulz, donation, no value stated.
Airline Park subdivision, lot 23, square 220: Quinlivan Homes LLC to Michele W. Cronin, $259,000.
Aurora Ave. 853: Carrie A. Barbazon to Drew M. Dodd and Rae G. Dodd, $400,000.
Canal Street subdivision, lot 23, square 45: 840 W. William David Pkwy LLC to Christian L. Clark and Catherine W. Clark, $430,000.
Carthage St. 4533: Iversen K. Mysing and Karen Ann Gieseler to Edward G. Bell and Jennifer R. Edwards, $575,000.
Civic St. 3814: Mary A. Garcia and William Garcia to Andrea Garcia, $300,000.
Cleary Ave. 2305, Unit 202: Bonnie D. Fauber to Steven Buzgierski, $134,000.
Conlin St. 4432: 4432 Conlin Street Partnership to 4432 Conlin LLC, $1,057,479.
Dilton St. 1407: Barbara J. W. Henderson to Cary Henderson, $150,000.
Edenborn Ave. 2330, Unit 222: Tina S. Hanson to Lorna K. Monroe, $80,000.
Elmwood Parkway 4809: Grant Lanoux and Lauren E. Evola to John R. Giobette and Suzanne G. Giobette, $375,000.
Ferran Drive 3909: Richard J. Cole and Lisa B. Cole to Amy E. McLachlan, $430,000.
Huron Ave. 1378: Barbara P. Chapman to Kirt J. Nicolosi and Sherri Z. Nicolosi, $199,000.
Ingrid Lane 2801: Daniel J. Wisner and Elizabeth Lindstedt to Luke C. Norris and Meaghan A. Jeansonne, $370,000.
Jeannette Drive 4617: Erik H. deJonge and Karen I. deJonge to Kelsey A. Smith, $316,000.
Jessica St. 3001: Jeffrey Hoffmeister and Kelly Hoffmeister to Molly Johnston, $345,000.
Johnson St. 3710: Suzanne B. Emerson to Megan M. Schmidt and William M. Weber, $295,000.
Lake Borgne Ave. 4512: A2A Properties LLC to Theresa Kirsch Whitcomb, Darren E. Whitcomb and Olivia S. Whitcomb, $330,000.
Lake Borgne Ave. 4620: Philip D. Stonecipher II and Morgan C. Stonecipher to Christopher S. Lee and Emily P. Newell, $410,000.
Lakewood Drive 4700: Blanke Living Trust to Aly Y. Hernandez and Sahiad Naghi, $450,000.
Lemon St. 3513: Marist Society Inc. and Marie Murphy to Wendy U. Tran and Bao L. Le, $233,000.
Lenora St. 4211: Oswald R. Bourgeois Jr. to PT Property Investments LLC, donation, no value stated.
Lillian St. 1012: Kellie D. Hardy Puglise to Grupo Icaza Masis LLC, $142,500.
Manson Ave. 510: Peggy J. Pickart White to 510 Manson Louisiana Low Profit LLC, $180,000.
Mulberry Drive 122: Barbara B. Renaudin and succession of William V. Renaudin Jr. to HBR Properties LLC, $975,000.
Own Your Own subdivision, lot 29A, square 11: Equity Trust Co. to Jamie E. Molina and Karina Del Carmen Espino Tiscareno, $33,000.
Page Drive 3701: Harmon S. Hollingsworth to Diamonique Whaley, $223,000.
Park Drive South 4536-38: Hauser G. Reboul Jr. and Patricia Daugherty Reboul to Stephen A. Pardo, $150,000.
Pontchartran Shores subdivision, lot 2, square 74: Karen Klement Franck, John A. Franck Jr. and John A. Franck Jr. DDS Professional Dental Corp. to Thomas F. McCoy III, $37,964.
Ridgefield Drive 2616-18: John B. Grieshaber to Taurus Enterprises Ridgefield LLC, $235,000.
Ridgefield Drive 2700-02: John B. Grieshaber to Taurus Enterprises Ridgefield LLC, $245,000.
Ridgeway Drive 209: Robert D. Normand and Sharon B. Normand to Richard J. Montelaro and Judith T. Montelaro, $760,000.
Ridgewood Drive 124: Shana A. Stumpf to Dominique Badon Nicholson and Colin M. Nicholson, $1,380,000.
Riverside Drive 6200, Unit 531: Anthony G. Dunbar to Jose E. Ruiz, $21,000.
Robeline Drive 5412: Clayton J. Mouney and Kristie L. Mouney to Kevin A. Louque and Melissa C. Louque, $800,000.
Rosa Ave. 632: James J. Laborde and Sandra D. Laborde to Nicholas E. Chiappetta and Madison K. Buller, $335,000.
Rue Burgundy 800, Unit 118: Joan M. Lisso Rogers revocable living trust and Joan Lisso Rogers to Robert D. Normand and Sharon B. Normand, $525,000.
White St. 3221: Ann O. Cinquemano, Jaime O. Mixon, Kerry O. Britton, Kathleen O. Landry, Stephen W. Overmier and John D. Overmier to James G. Goudeau and Anna H. Goudeau, $400,000.
Whitney Place 2700, Unit 935: Succession of Janice J. Machado to Michael J. Whitehead and Julie Giedd Wenzel, $167,000.
Wilshire Blvd. 834: Mary M. Lemon to Kelsey M. Tomlinson and Cathryn G. Tomlinson, $210,000.
RIVER RIDGE
Cherokee Courts subdivision, lot 10A, square 3: Steven P. Adams to David A. Kelley and Elizabeth N. Nelson, $440,000.
Chretien Point Place 8917: Succession of Mary E. Titterington Wahl to Louis H. Flores III and Trudy Robertson Flores, $100,000.
Dilton St. 232: Succession of Marie T. Serou and Edgar W. Gautreau to Lucy Lefort, $95,000.
Stewart Place 10528: Raymond G. Roberts to Michael R. Roberts, donation, no value stated.