How To Master Pinterest's 'Hipstoric Home' Trend In 2023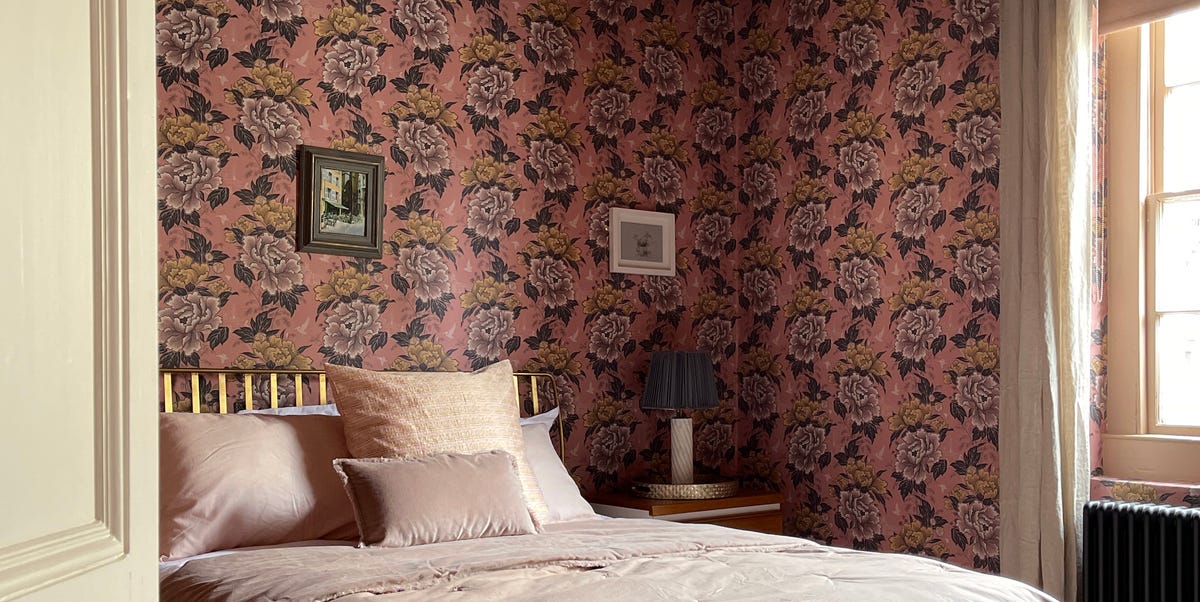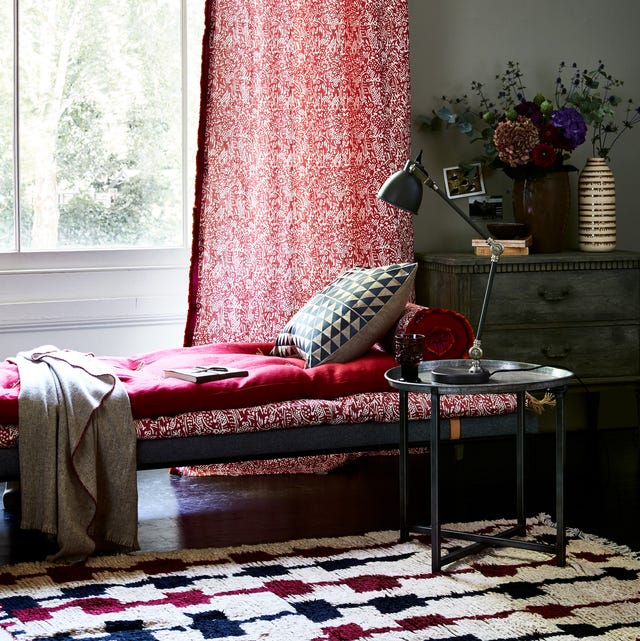 House Beautiful/Rachel Whiting
Blending old and new styles is shaping up to be the hottest way to decorate your home in 2023. The newly coined term, hipstoric home, is one of 2023's defining interior trends, according to this year's Pinterest Predicts report.
Pinterest simply describe it as people finding 'new ways to honour old things in their homes, combining vintage and inherited pieces with modern styles'.
Forgo clean lines, simple colours and a minimalist aesthetic because hipstoric home calls for eclectic interior design, vintage décor, and the fusion of modern and antique furniture. Basically, antiques have never looked so chic.
To channel the trend, look into the past for your future inspiration and see how a touch of antique style can become the perfect focal point or accessory for your home. Based on Pinterest's rising search terms around the trend, here the Liberty Home experts share their tips on how to achieve the hipstoric look in your own space.
'Mixing modern and antique furniture' +850 per cent

Liberty Home experts explain: 'When we're talking about "modern" in design terms, we could mean two different things. Modern in the colloquial sense simply means "contemporary", but the modern design aesthetic dates back to the early 20th century. Think of the strong, clean lines of the Bauhaus style and the "form over function" philosophy behind it.'
Styling tips: Build your home office around vintage pieces to perfectly blend the old and the new. Antique furniture has a handcrafted style and decorative touches; look to period shows like Bridgerton and The Crown for inspiration. Antique writing desks have become practical again, ideal for smaller laptops, or you can opt for the imposing style of a 19th century partner desk with a leather inlay.
'Eclectic interior design vintage' +530 per cent
Liberty Home experts explain: 'Adding vintage touches to a contemporary space can be challenging. Vintage or antique features have to enhance a room without clashing design styles. An antique sofa could seem out of place on its own, but combine it with a vintage coffee table, an armchair, or decorate it with cushions and it becomes a centrepiece rather than the odd item out.'
Styling tips: Statement or feature pieces will effortlessly bring fresh interest to a room without the commitment of a complete overhaul. To introduce a new focal point in your room, look to a sideboard or dining table. Accessorise with well-placed antique or vintage lamps and vases, or decorate your walls with plates and antique clocks to bring a touch of history to your modern decor.
'Antique windows repurposed' +50 per cent
Liberty Home experts explain: 'If you're lucky enough to buy a house with antique windows, make sure you maintain their integrity and original style. The same tips are true if you buy and install antique windows you find elsewhere.'
Styling tips: Make the most out of your antique window's features. For example, sash windows open by sliding vertically, so add a finishing touch to the windowsill, like a vintage vase, to complement the windows' vertical lines. And, if you can't find repurposed antique window frames, modern reproduction Georgian window frames can also bring that antique touch to your home.
'Maximalist decor vintage' +350 per cent
Liberty Home experts explain: 'This means adding more of everything. It's a great way to drive the antique look into your home, but be careful it doesn't become too cluttered. Filling a space is one thing, but make sure the pieces and decorations complement the space and each other. Even a maximalist approach can benefit from harmony in the design. Try working on a theme – this could be a colour or even an object, for example, vases or clocks.'
Styling tips: Aside from smaller accessories, you can add antique radiators or an old fireplace with a vintage mantelpiece and antique corbels; ideal to store ornaments you want to display. Utilise antique light switches on every wall, and if you're really committed, then antique parquet flooring will provide the perfect backdrop to your vintage style.
'Antique room aesthetic' +325 per cent
Liberty Home experts explain: 'Getting the perfect antique room aesthetic in your home doesn't have to be all about the furnishings. There are dozens of ways you can use antique decorations or vintage accessories to add those perfect finishing touches to your room. Aesthetics is concerned with beauty and taste, and this goes beyond simply adding an antique item to your home. Make sure you consider the use of space around the new piece. Does it balance the room? Is it in proportion to the rest of the furnishings? Consider the colour and texture of the pieces too, and make sure they blend well. Your aim should be to enhance the room overall.'
Styling tips: There's still a place for bold statement pieces. A feature wall decorated in a strong vintage pattern can be a pleasing contrast to contemporary furniture. Or focus on a feature corner and add your new favourite armchair, footstool and lamp to create a cosy space separate from the rest of your modern interior.