How Using Takeoff Software Gains Competitive Advantage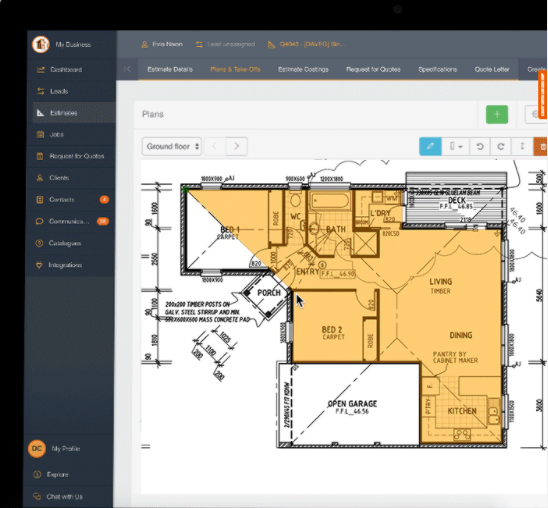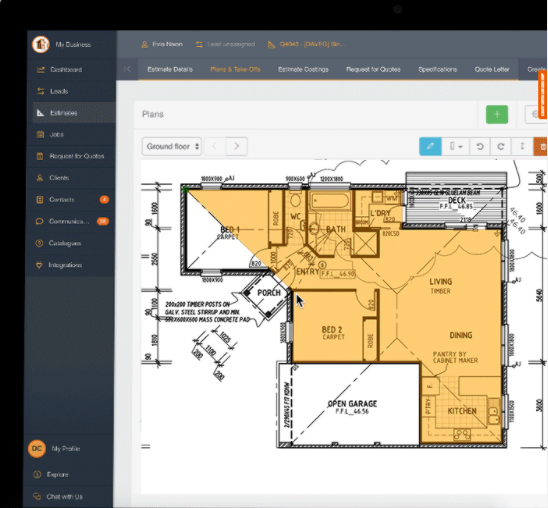 Using digital takeoff software is known to improve efficiency and cost savings in the construction industry, but that's not all it can help you achieve.
Construction takeoff software offers a range of great tools and features that can support you to gain a competitive advantage when securing new construction jobs and business opportunities. You can use software to grow your business and improve operations to achieve greater success.
Here's how using digital takeoff software can help you gain a competitive advantage.
What is takeoff software?
Construction takeoff is an important part of the cost-estimating process. It involves taking data, such as site areas, material costs, and project demands, into account to determine resource requirements and expected expenses.
Accurate takeoffs are essential in helping you to provide accurate quotes and estimates, which allow both you and your clients to set realistic expectations for the financial demands of a construction project.
Good takeoff processes can help you establish yourself as a trusted service provider, giving you the scope to scale your business and work with new clients.
What software is best for residential builders?
Residential builders can benefits from many software applications and programs. A cloud-based software system like Buildxact is the best choice for helping to streamline operations and reduce administrative demands.
Using cloud-based takeoff software, you can communicate quickly and clearly with all project stakeholders, uploading important information in real time and access all takeoff data in one central location. This can help you view information comprehensively to ensure accurate calculations and cost-effective decisions.
How can takeoff software give you a competitive edge?
Increasingly, construction staff and businesses are turning to construction takeoff software to replace manual processes. This is because digital solutions offer a range of key benefits that support more effective business operation.
Using takeoff software can give you the competitive edge by providing:
Faster turnaround
While manual takeoff processes can be time-consuming, digital takeoffs are quick and easy! Takeoff software automatically relies on previous data to generate updated takeoff data and estimates. This means that you can complete takeoffs in a fraction of the time!
Cutting down your takeoff time isn't just good from an admin perspective. It also helps you compete more easily in a fast-paced job market. Using takeoff software, you can create takeoffs and estimates quickly, allowing you to get back to clients before your competitors do.
Greater accuracy
By eliminating human error, digital takeoff software is able to produce highly accurate takeoff information.
Accuracy is essential in the construction industry and can go a long way in building client confidence. This can help you stand out from the crowd when clients are choosing builders for their projects. Accurate takeoffs are a drawcard that could help you win more jobs.
Better presentation
Well-designed takeoff documents are another digital software feature that can help you enhance professionalism and build your business's reputation.
Takeoff software is able to auto-populate client documents so that information is broken down clearly and effectively. This makes it easier for clients to understand important information and also allows you to incorporate professionalism in your communications. When clients are choosing which builders to work with, a professional look could work in your favour and lead to you securing the construction project.
Buildxact offers excellent takeoff software solutions to support you and your business in gaining a competitive edge.