Interior design trends: 17 top looks for the new Year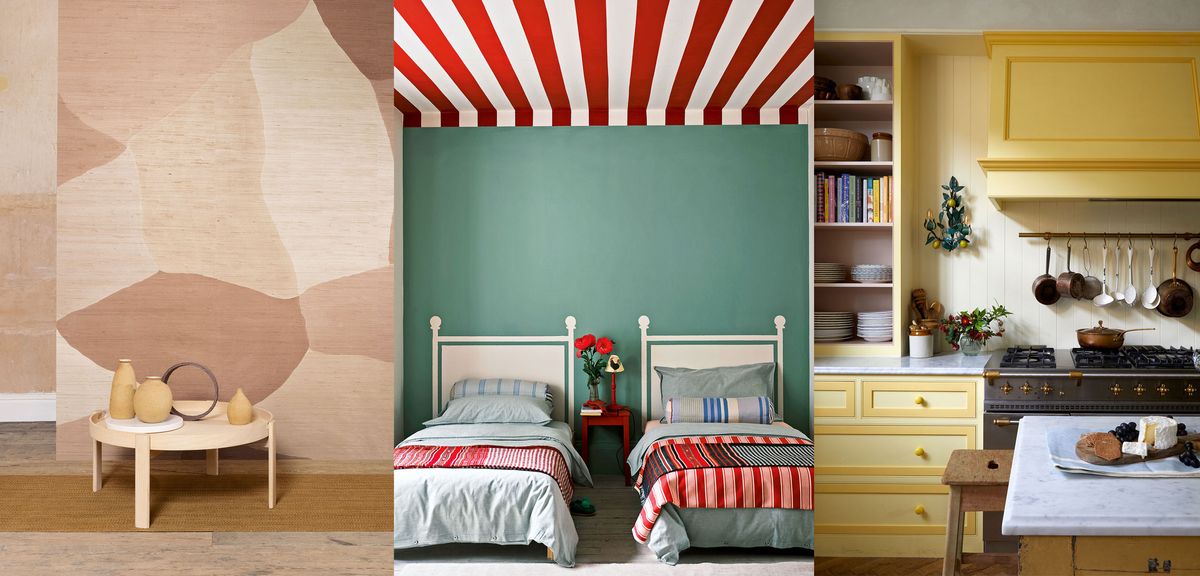 It's been a long year, so we have good reason to rejoice when thinking of the interior design trends we love most for 2022 and onwards. 
From the growing importance of sustainable materials to elegant elements and a celebration of individuality and uniqueness, our 2022 interior design trend edit will provide you with a curated look that will bring your home into the New Year with sensational style.
Interior design trends 2022
With many people's attitudes on life changing during 2021, and many wishing for a more joyous start to the new year, we take a look ahead at the interior design tips and trends for 2022 and beyond.
1. Excite with two-tone color combinations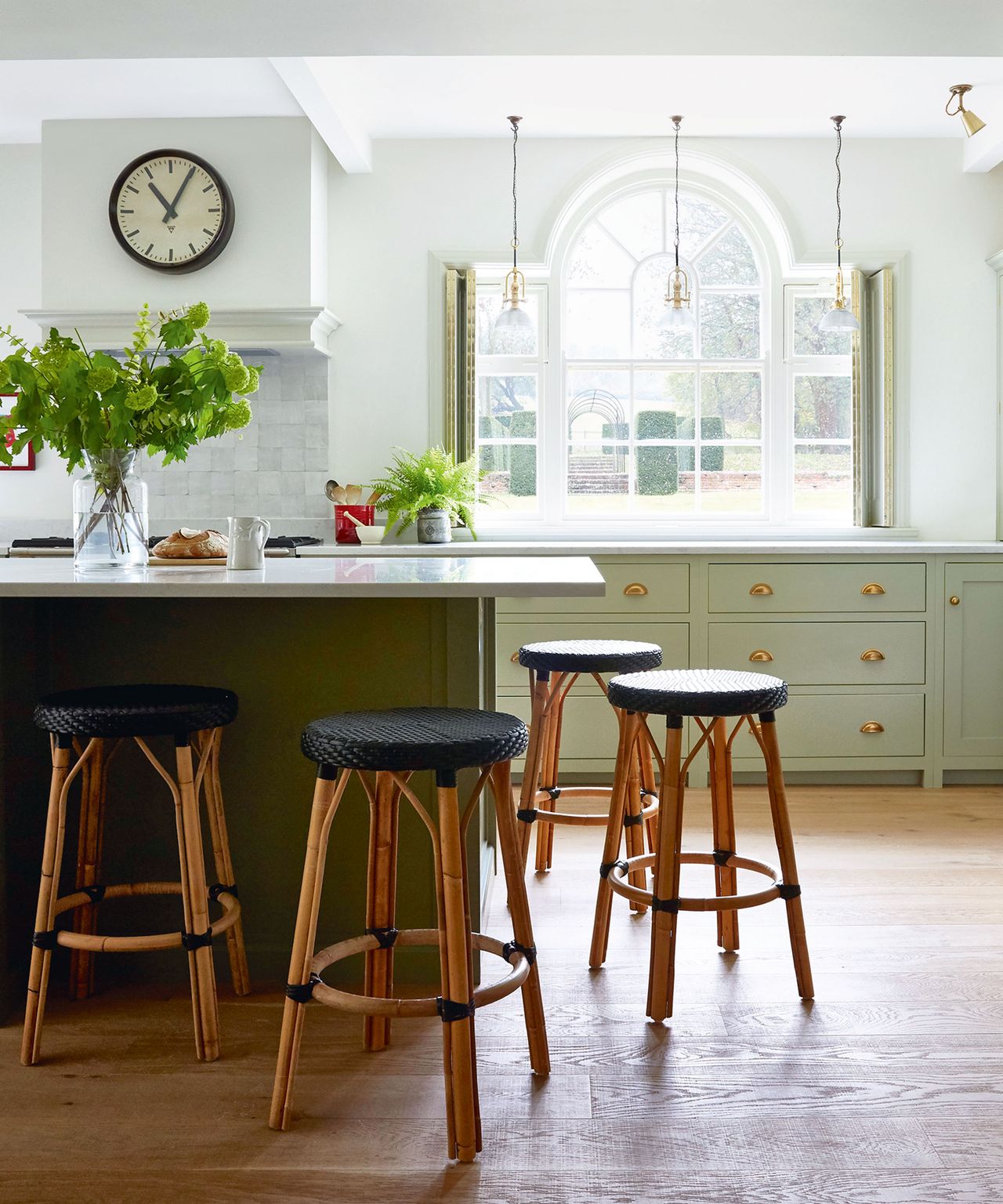 'A two-tone scheme allows extra definition and interest without overcomplicating a scheme, says Nicola Harding, director, Nicola Harding & Co. 
'Most paint charts are arranged in families of colors, making it easy to find two shades that work together or contrast. Remember that dark colors take up more space visually. Use the darker shade below eyeline, and a lighter shade that's closer to the wall color above; it will help break up expanses of cabinetry and storage and feel calmer and less blocky than a high-contrast scheme. 
Try not to be too clever when choosing paint colors. Instead, research the color wheel and take inspiration from decorative items you intend to include, such as art or upholstery, and see the paint as a backdrop, rather than the main event.' 
2. Escape with designs inspired by distant lands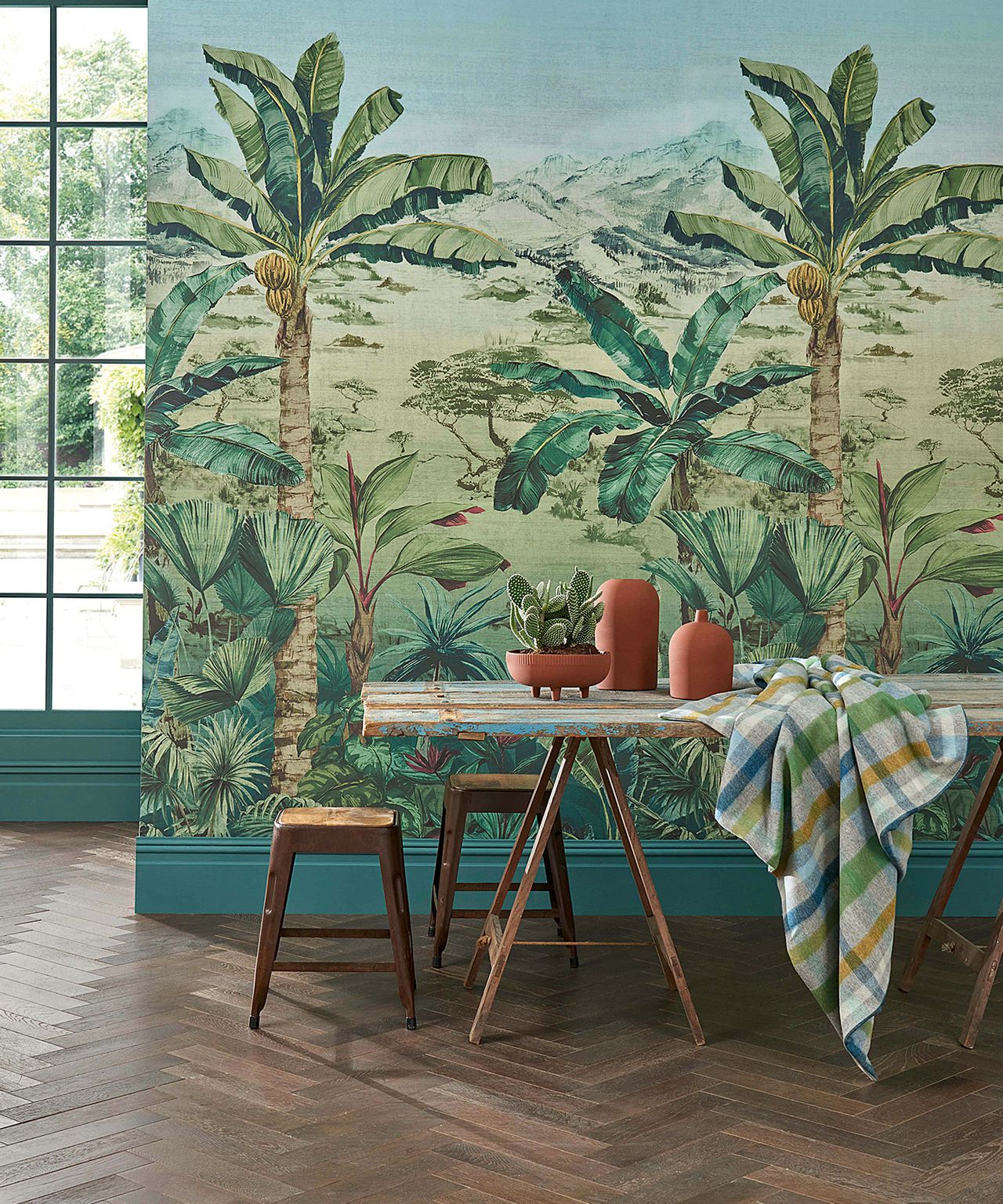 After true global travel disappeared, we turned to our homes for more inward adventures. For 2022, our walls will transport us to faraway lands filled with leafy palms and safari animals. 
'Patterns of far-flung places provide a sense of escapism and make us feel relaxed as we are reminded of holidays,' says Johanna Bright, head of design at Osborne & Little. 
'Distant landscapes and flora and fauna add a sense of drama to the wall and offer an alternative from the outside world, which we are all craving,' says Designers Guild's Tricia Guild.
3. Decorate with candy cane stripes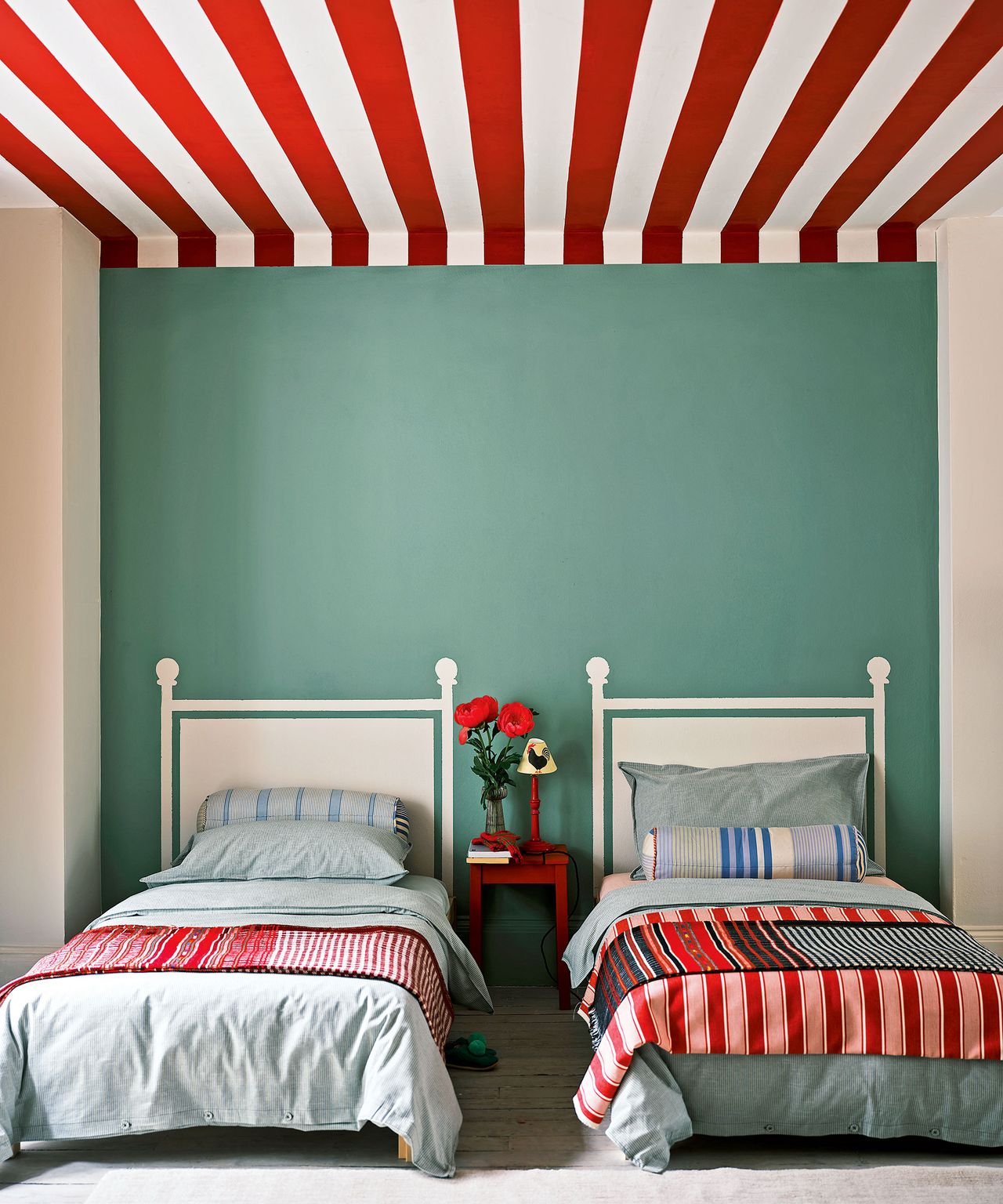 The past is often a soothing balm after challenging times, so winding back the clock will be a key theme for 2022. Eliciting memories of helter skelters, sticks of rock and barber shops, the red and white candy stripe is all about happy memories and will soon translate the essence of jubilant days gone by onto interiors. 
'The mix of red and white stripes, although bright, reminds us of the warmth and harmony of a more innocent age,' says Joa Studholme, Farrow & Ball's color curator.
4. Hark back to yesteryear with ancient forms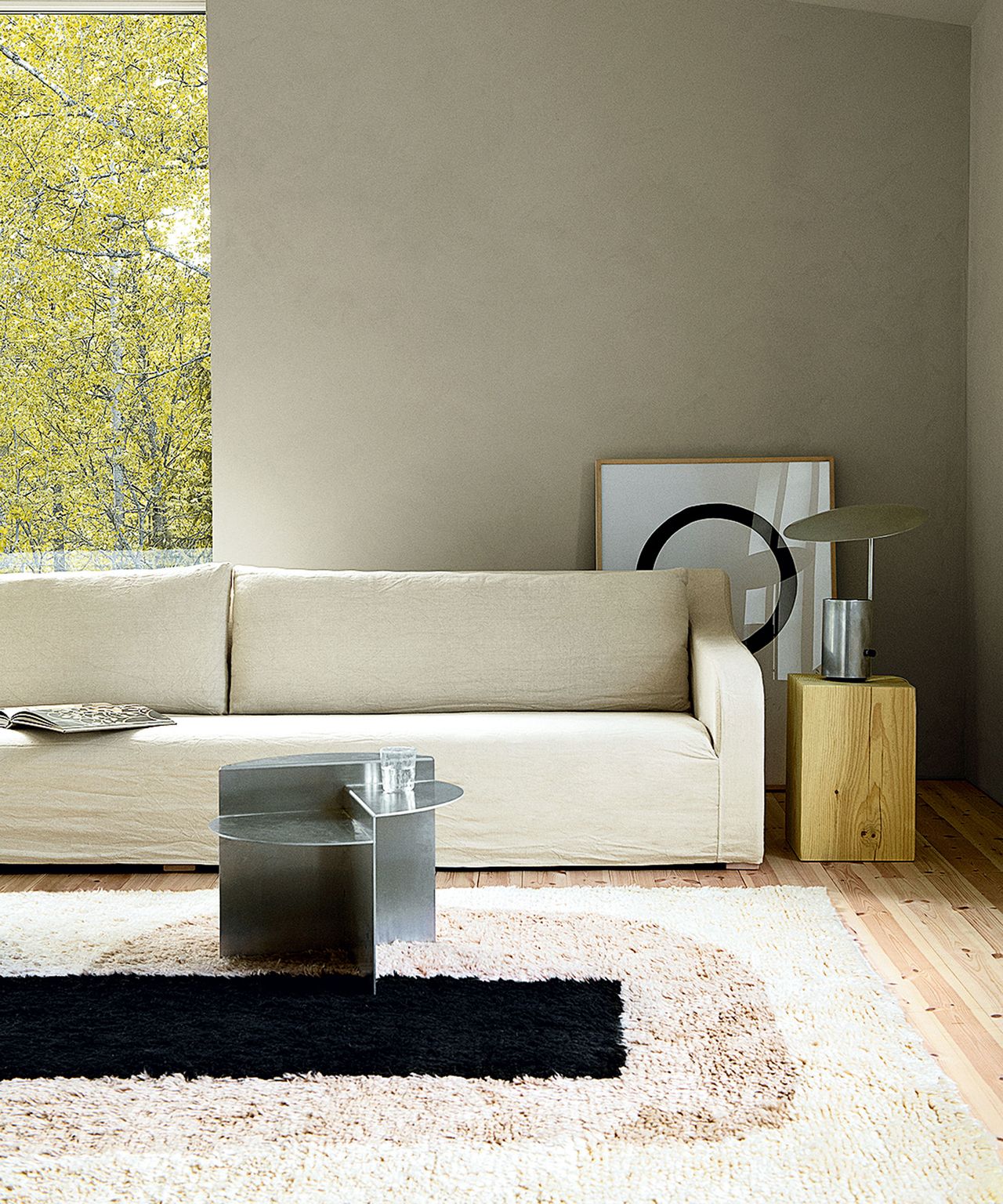 There's nostalgia for rose-tinted points in our personal histories, then there's nostalgia for eras we can barely imagine. For 2022, we'll be looking backwards, and forwards, by several millennia to times that may be surprisingly similar to each other. In interiors this means rough forms, the simply handcrafted and objects connected to ceremony and symbolism as we turn (back) to slow, mindful living and ritualistic life.
5. Look to reimagined design classics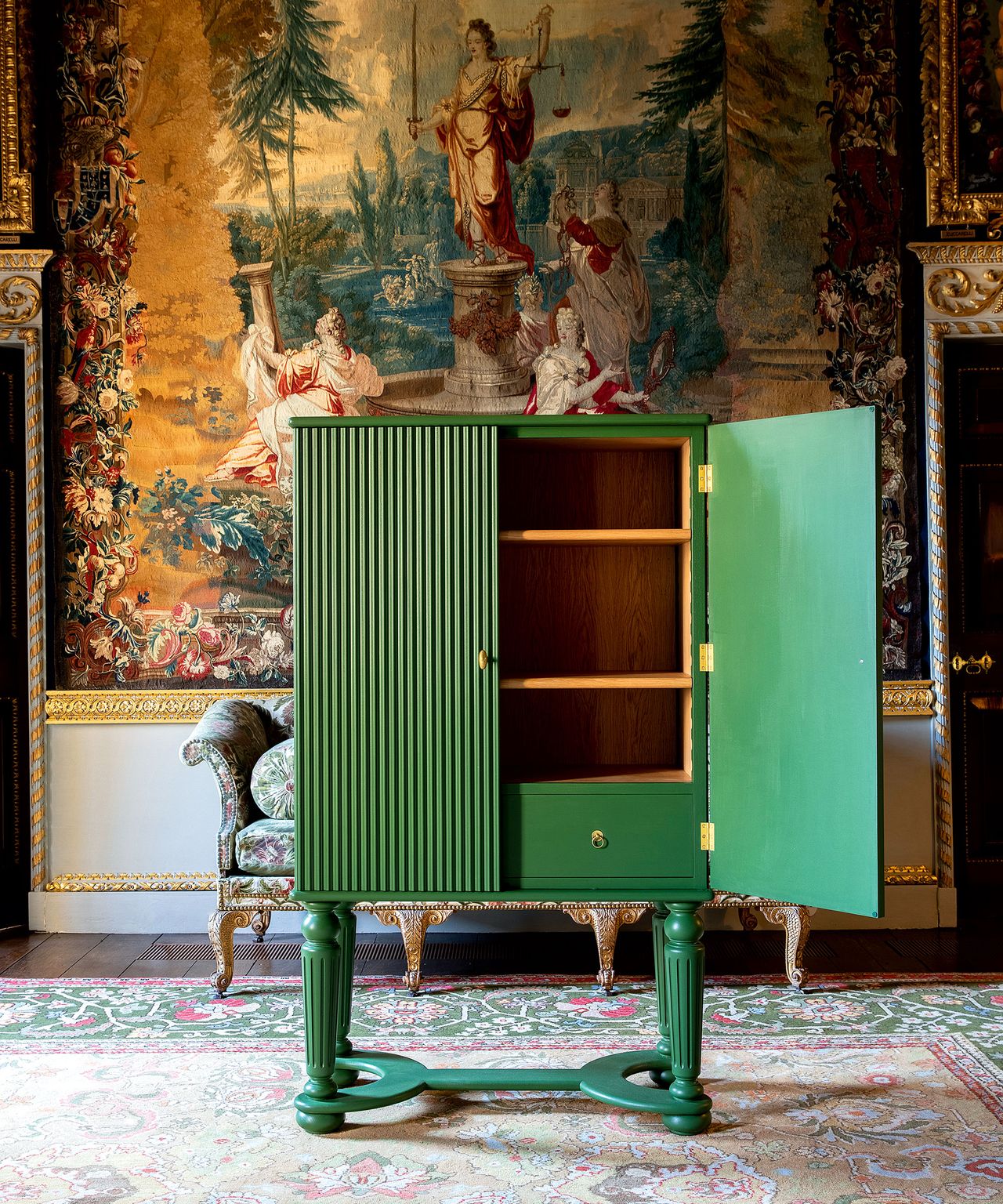 As we cast our minds backwards for the sense of comfort and assurance that familiarity brings, for 2022, we'll also be breathing new life into historic pieces and translating them into the 21st-century aesthetic. 
Alfred Newall's Venus cabinet for The New Craftsmen echoes the sentiments of a 16th-century chest-on-stand – a piece akin to an elevated chest of drawers used to house personal treasures – modernized with fluted doors, simplified oversized legs, adjustable shelving, a secret drawer and an of-the-moment olive tone. 
'Design trends are ever-changing, but the way we make furniture is centuries old,' says Newall. 'My hope is that this piece marries the modern with the traditional.'
6. Embrace the rug renaissance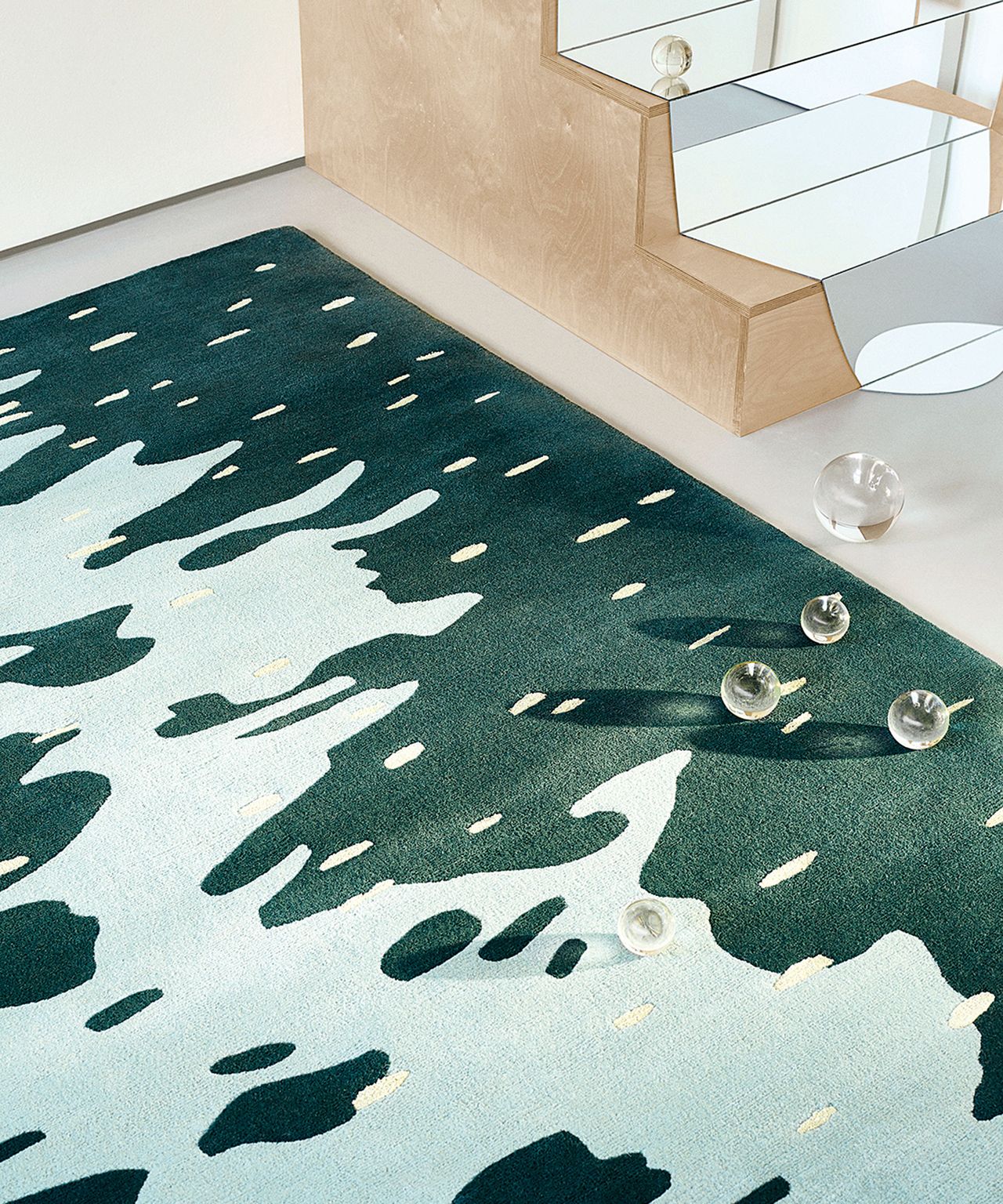 Celebrated design names are lining up to put their mark on the floor as we enter what is to be the year of the rug. Bringing warmth and comfort underfoot, a statement rug will complete your decorating scheme in style.
Bethan Gray has translated her linear Inky Dhow pattern onto a rug with cc-tapis, Martin Brudnizki has launched an eclectic collection with The Rug Company, while Ken Fulk's range with Pierre Frey is a cacophony of color. Floor_Story's collaboration is with rising star Mac Collins. 
'I wanted to translate three-dimensional objects onto a surface,' says Collins. Deirdre Dyson's ode to the ocean, the All at Sea collection, will also launch in January.
7. Borrow colors from nature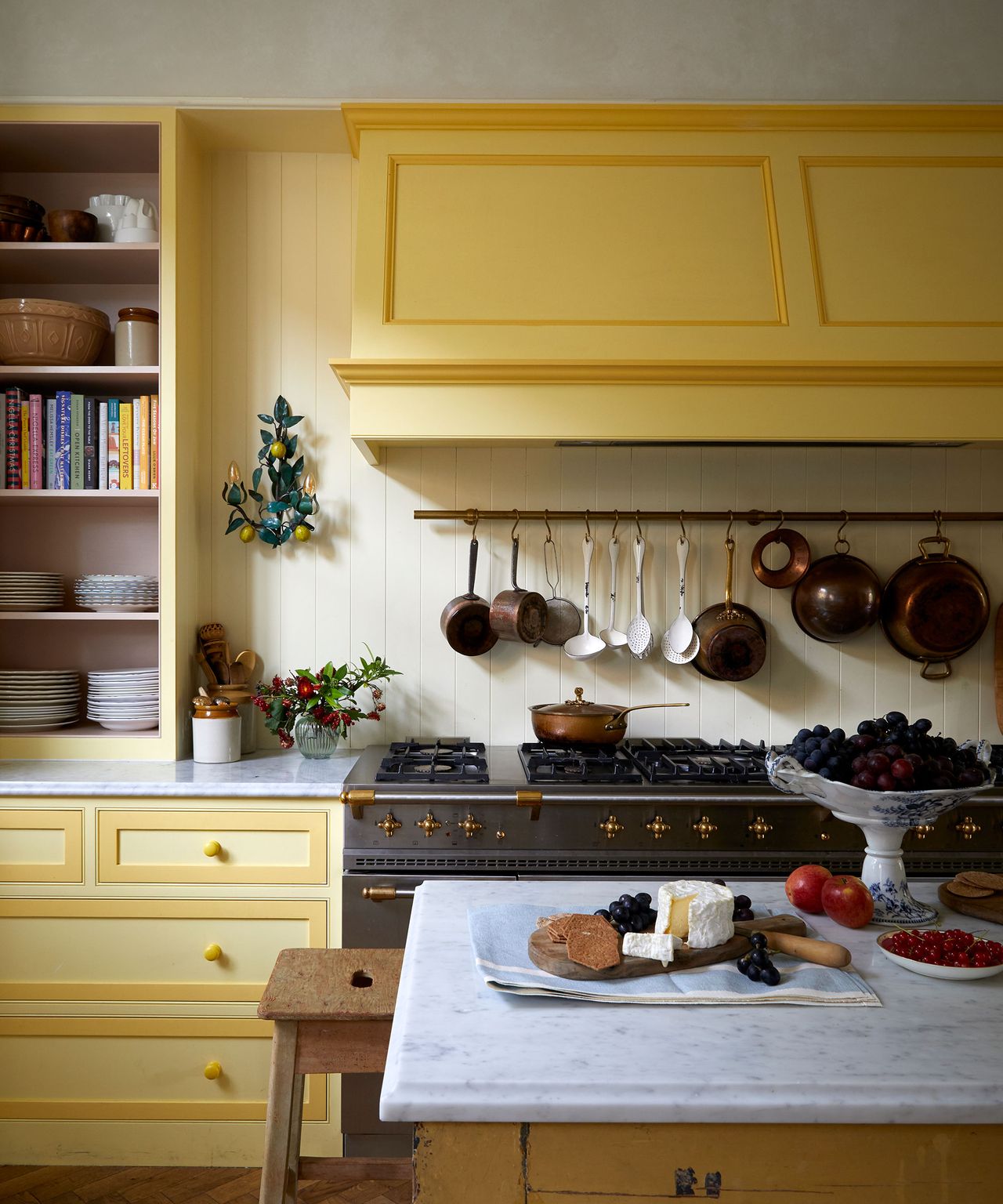 After a period of isolation, it's no surprise we're being drawn to nature. Landscape-inspired tones are set to dominate. 'This season's colors are driven by a desire to be uplifted and energised while staying balanced,' says WGSN's head of color, Jenny Clark.
8. Revel in modern equestrian designs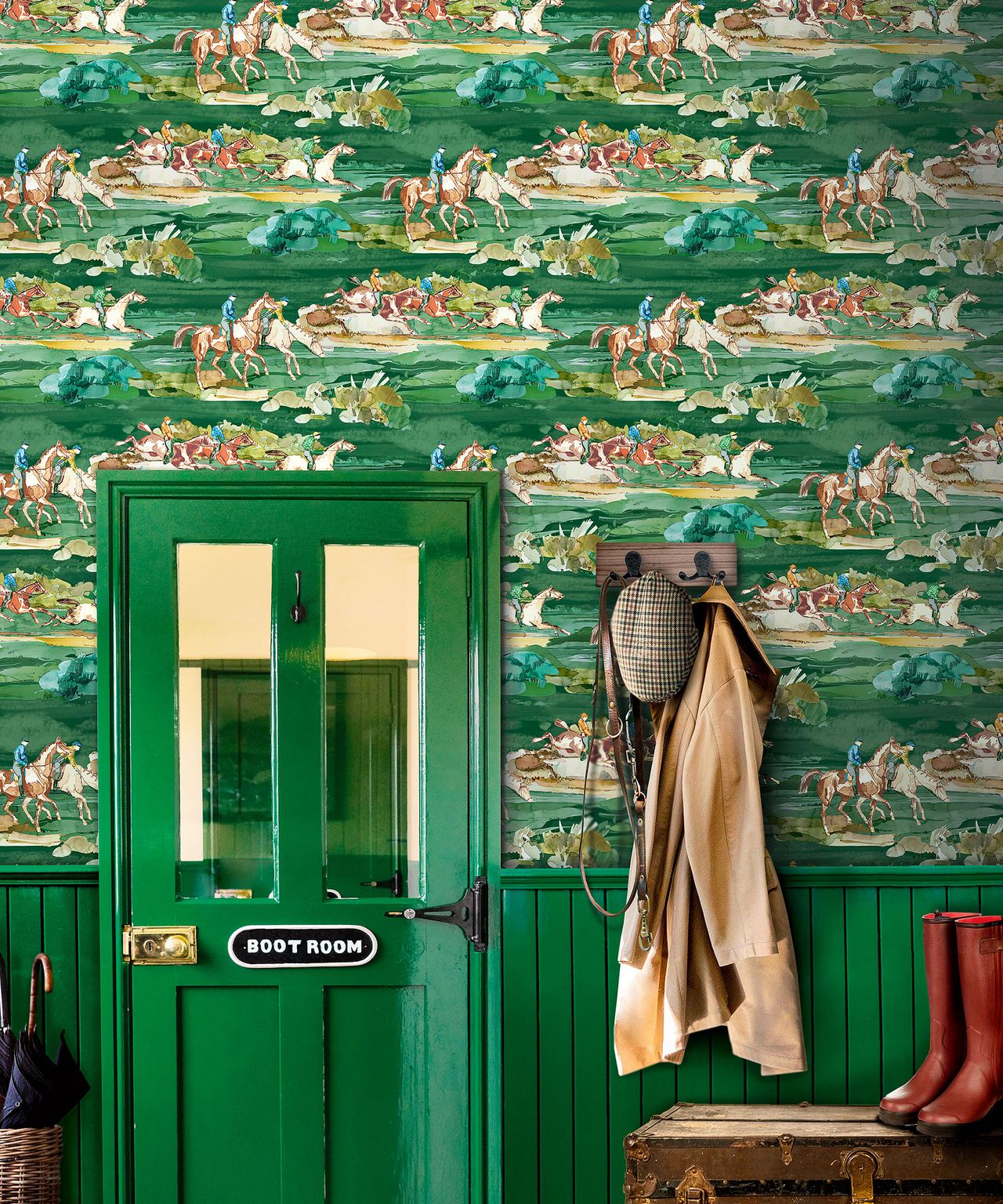 Engrained in decorative heritage, horses historically were seen primarily racing and hunting on a backdrop of dark, moody tones. The new take on equine sports focuses on the romantic beauty of the animal alongside its ability to win rosettes, as well as classic conventions behind days at the races. 
'Capturing the spirit of the quintessentially British equestrian pastimes with a modern twist evokes a sense of whimsical nostalgia,' says Stefan Ormenisan MD of MINDTHEGAP. 
'It's not about living in the past, but taking elements from it and bringing them into the home with an original approach. 'Horses are often used in a traditional, serious way in interiors, so I wanted to create something fresh which is softer and more energetic,' adds designer Anna Glover.
9. Capture the mood with soft painterly blocks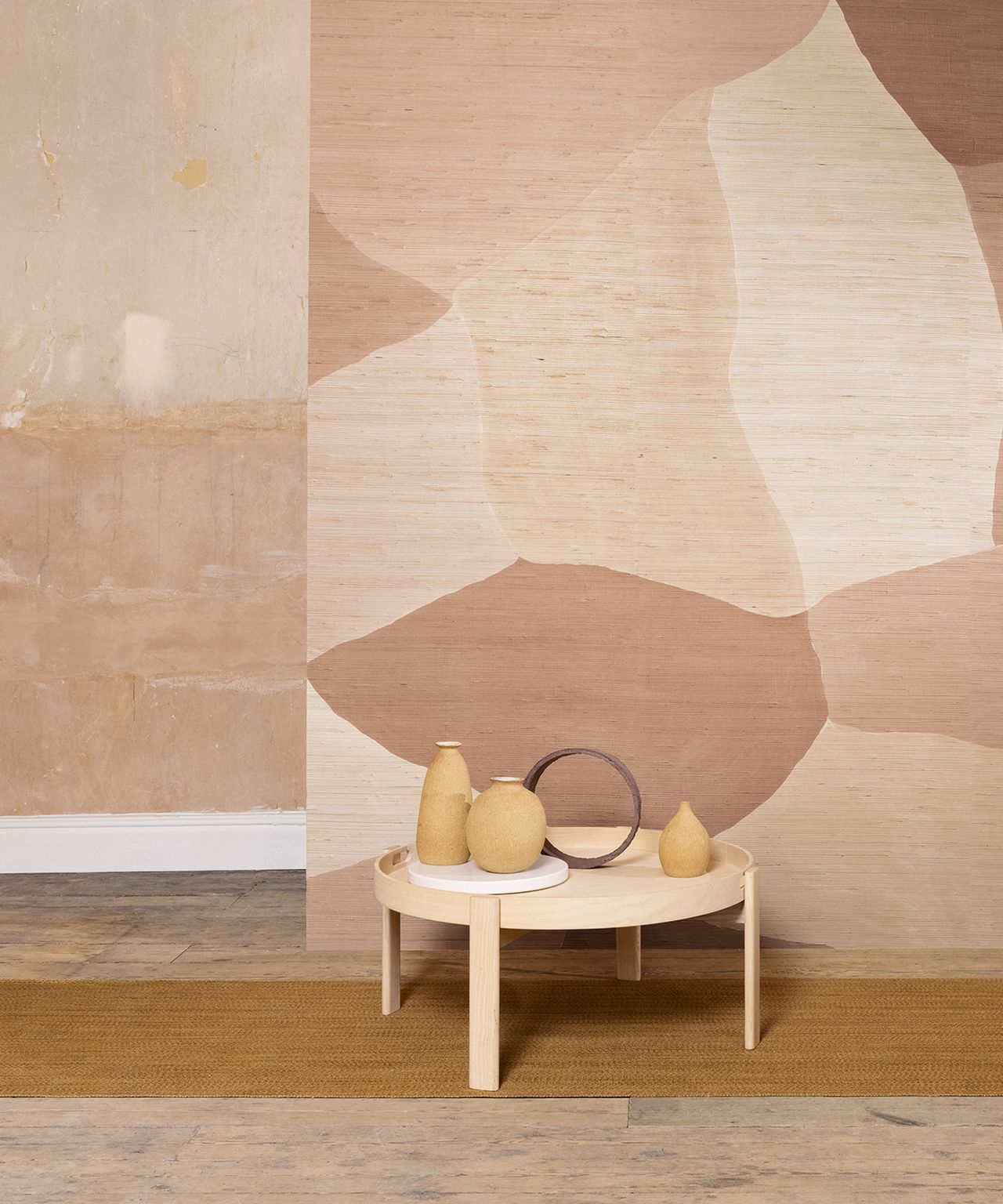 The vogue for artists abstractly experimenting with shape is gathering pace and beginning to filter into interiors. In an overwhelming, information-filled world, we have started to seek soothing, smooth and indistinct forms of decoration, which allow us our own take on their soft shapes. 
'Abstract art is striking a chord now as in times of uncertainty it communicates moods and feelings that can't be expressed more literally, and also provides escapism from that reality,' says Georgia Spray, founder of Partnership Editions. 
'Abstract ambiguousness is about slowing down, stopping for a minute and noticing things you didn't see in the first,' says artist Andrea Mongenie of Borneo Studio. 'It's a liberating and expressive way to communicate,' adds painter Laurie Maun. 'Abstract art is completely open to personal interpretation, which can be very powerful.'
10. Seek out sustainable options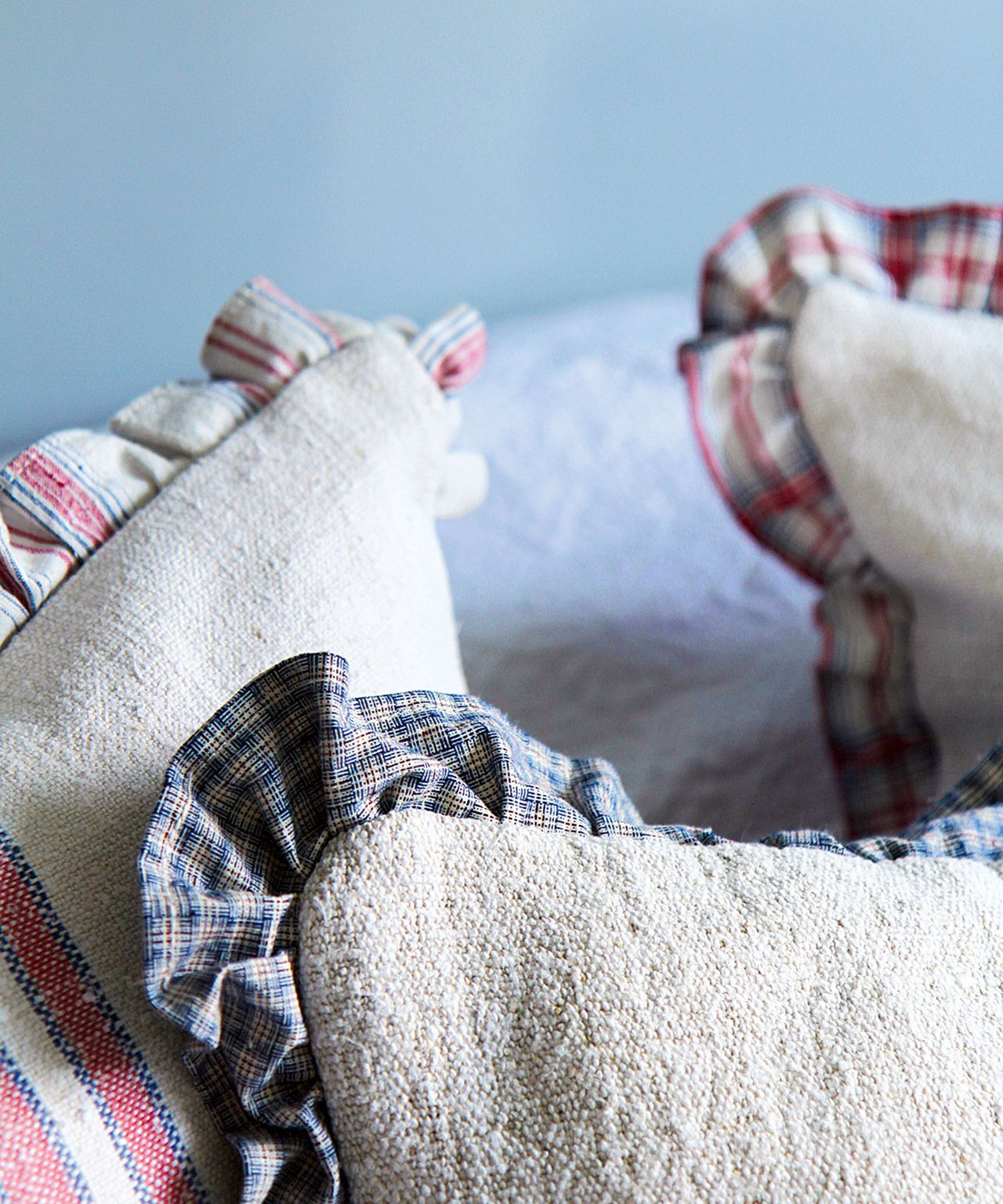 Until now the eco-friendly fabric movement tended to focus on those woven from recycled plastics, which – while meaning well – raises several issues: they rely on plastic usage rather than creating long lasting, reparable, green alternatives; when washed they generate non-biodegradable plastic microfibres; and there are no guarantees over how recyclable they will eventually be. The future looks bright, however, as a new generation of sustainable textiles gather pace. 
Tom Dixon recently upholstered one of his chairs in Pinatex, shining a spotlight on the biodegradable plant-based leather alternative, which is made from usually wasted pineapple leaf fibre. Furniture brand Lorfords has turned to vintage textiles, upholstering seating in salvaged European linen and hemp and eco-focused fabric. Rose Uniacke's Remnant Weave cushion collection is handwoven in the brand's leftover textiles, each unique, while lifestyle brand Domestic Science's new range is made from found materials including Hungarian linen sacks and 19th-century French linen sheets. 
Upholstered furniture is catching up, too – SCP is on a mission to eliminate foam, replacing it with coconut hair, wool and feathers, and occasionally using a small amount of recycled foam.
11. Create curves with rounded edges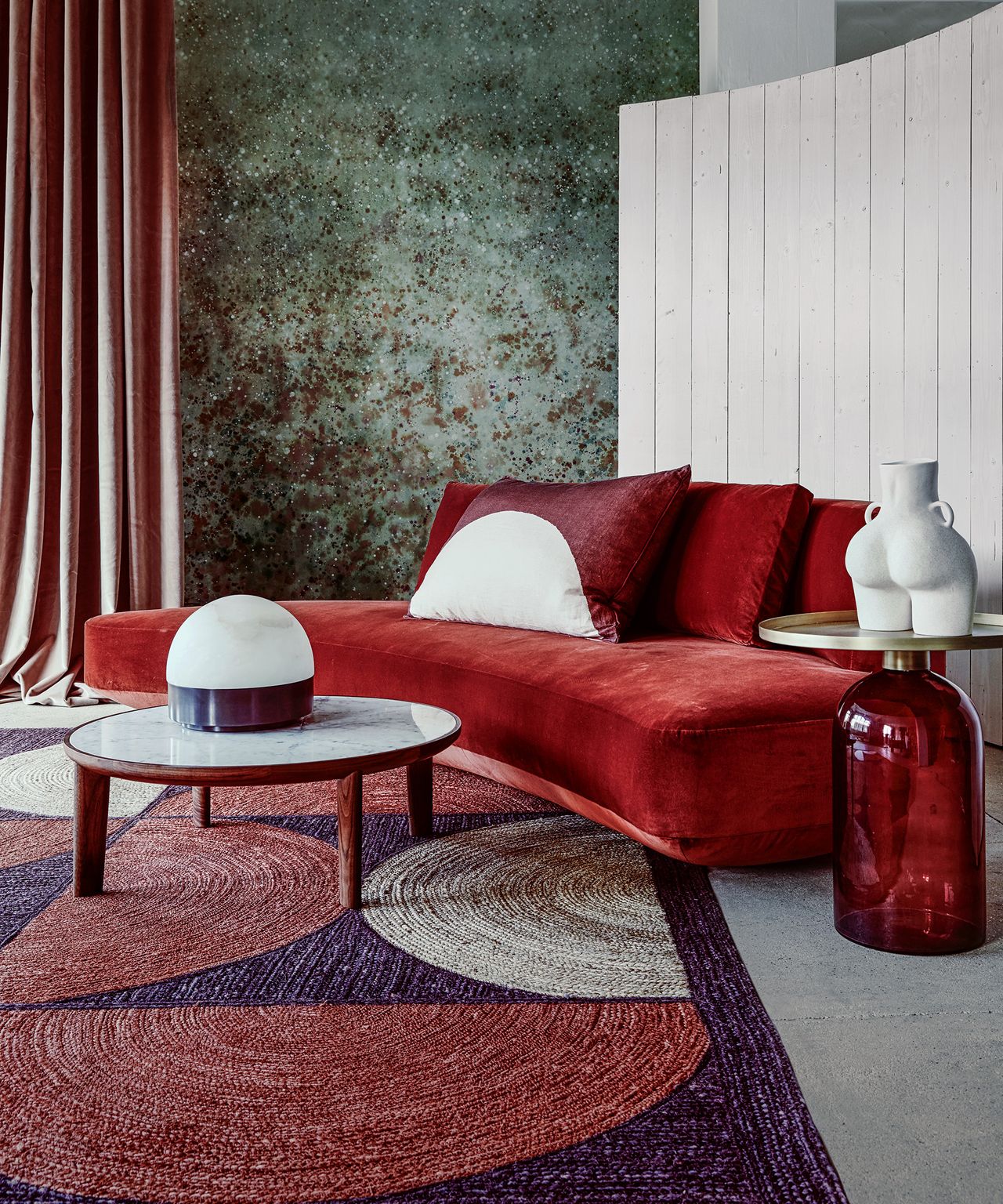 Sharp angles have been making their way out of homes for a while, starting with upholstery and moving through surfaces and architectural details. Now it's furniture that's being eroded, as if sanded away until all that remains is smoothness. 
'Edges delimit and mark out a space – avoiding them enlarges the inhabitants' freedom,' says designer Patricia Urquiola.
'Rounded edges and curvaceous design offers that touch of individuality that everyone is searching for, softening the lines in the interior to create a much more welcoming space,' says Graeme Smith, conceptual designer, Metris.
12. Channel a Latin American flair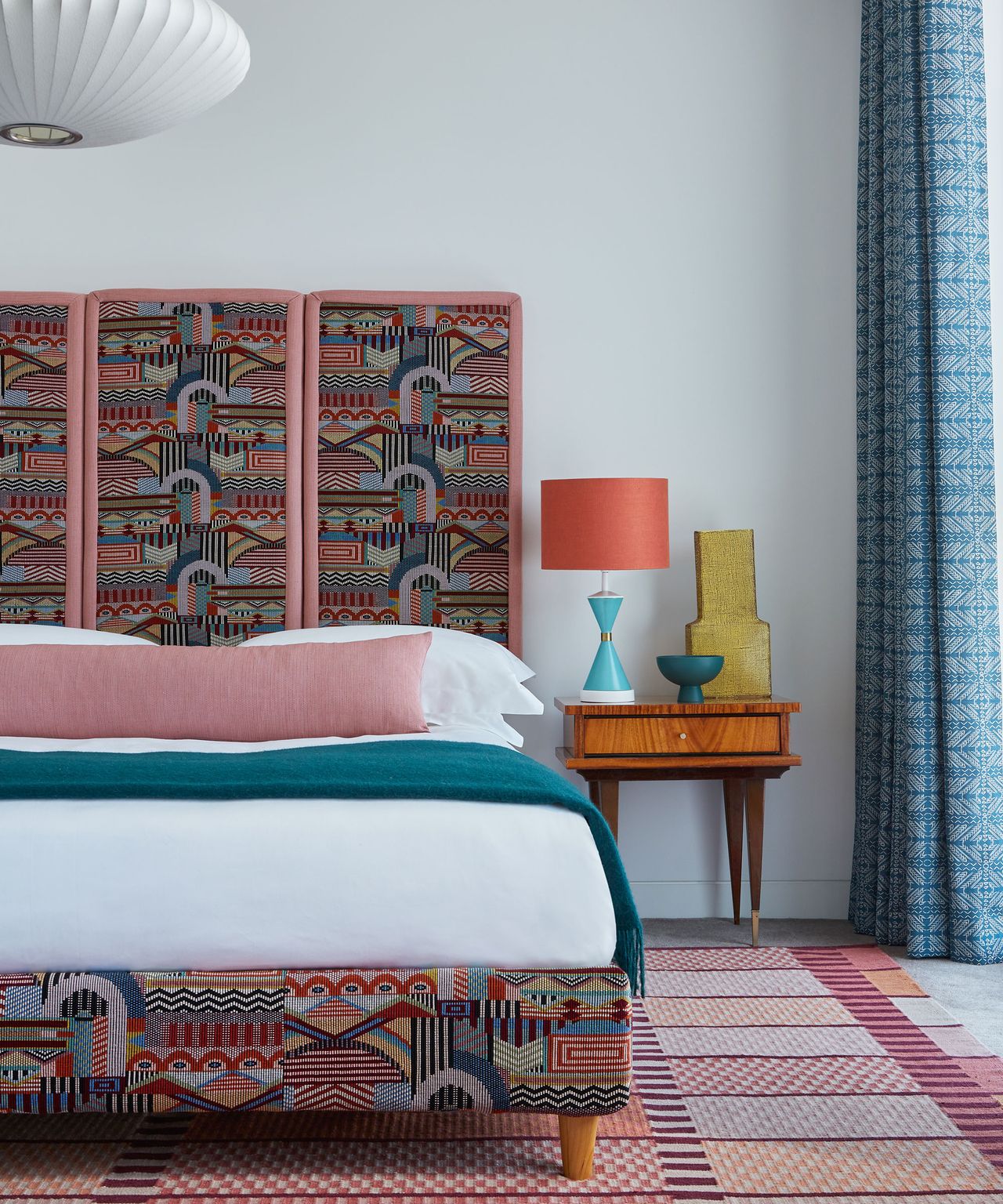 Travel to exotic far flung locations may still not be on the cards, but this doesn't mean your home decoration needs to stay in one place. 
Here heady colors and upbeat patterns combine. Introduce the flavors of Latin America with parakeet green, palms and jazz age patterns (referencing the art deco architecture of Buenos Aires) and Havana-inspired statement tiles in sun-bleached brights. 
13. Embrace sculptural furniture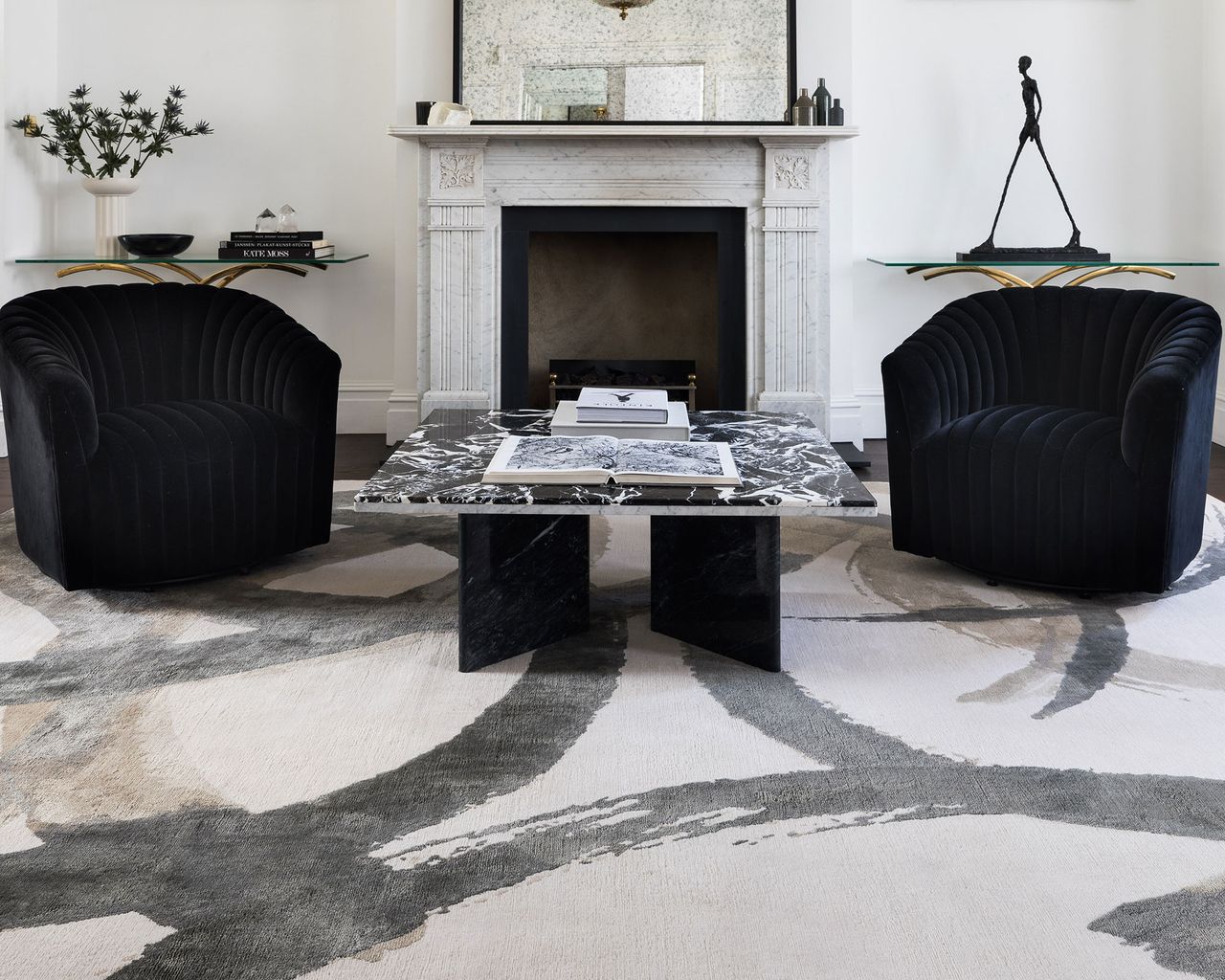 The appetite for sculptural design shows no sign of waning for 2022.
Simple, sculptural furniture and shapely accessories help combat the chaos of modern life. Well-considered touches of cool grey, ecru and brown add depth to white spaces. Pattern appears in graphic forms, such as arches and strong lines.
14. Warm up with a smoked eggplant color palette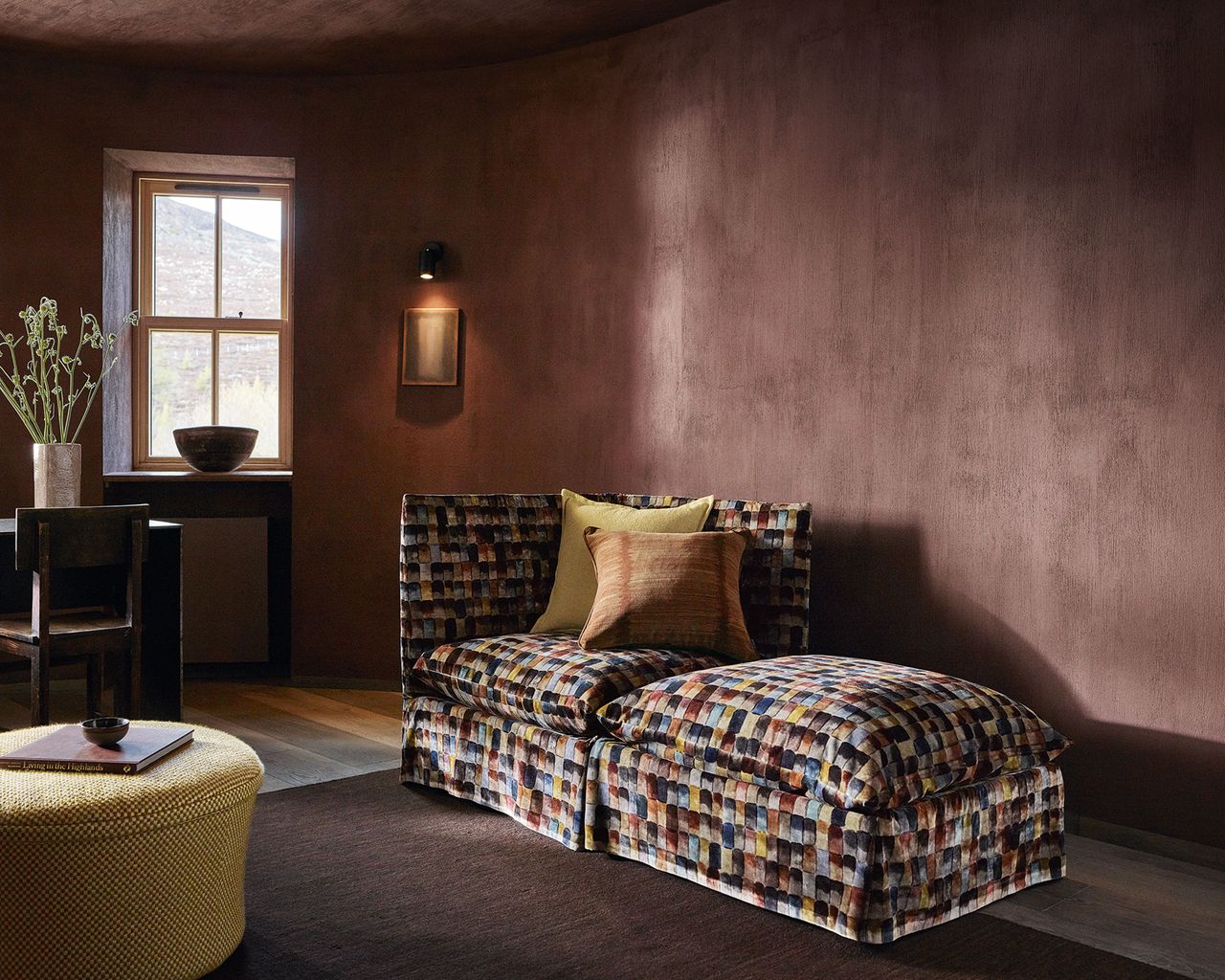 A smoky purple is the ideal accent against the now popular earthy neutrals like clay and stone. It comes alive when paired with natural hues such as tawny brown or ochre.
If you want to create a stronger impression, team this hue with a punchier violet or magenta, either way this elegant shade will allow to create a scheme you can snuggle into.
15. Make a statement with the Color of the Year 2022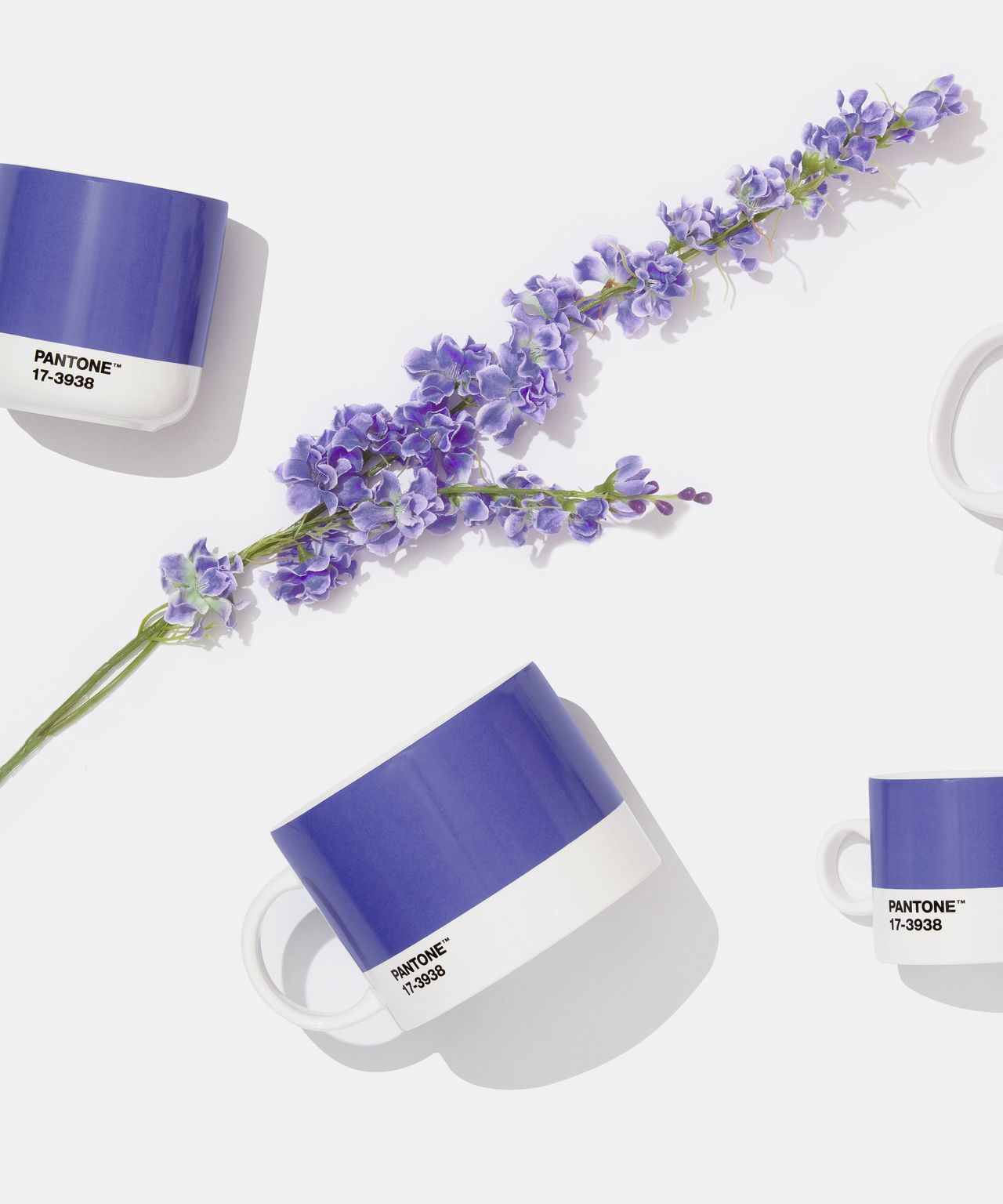 Purple room ideas are having something a moment. With Pantone having recently announced 'Very Peri', a bold blue-violet hue, as its color of the year 2022, we're seeing the color cropping up everywhere.
'As we move into a world of unprecedented change, the selection of PANTONE 17-3938 Very Peri brings a novel perspective and vision of the trusted and beloved blue color family,' explains Leatrice Eiseman, Executive Director, Pantone Color Institute. 
Leatrice praises the color of its 'joyous attitude and dynamic presence' that provokes 'courageous creativity and imaginative expression' for the year ahead. 
16. Take inspiration from Swedish country house style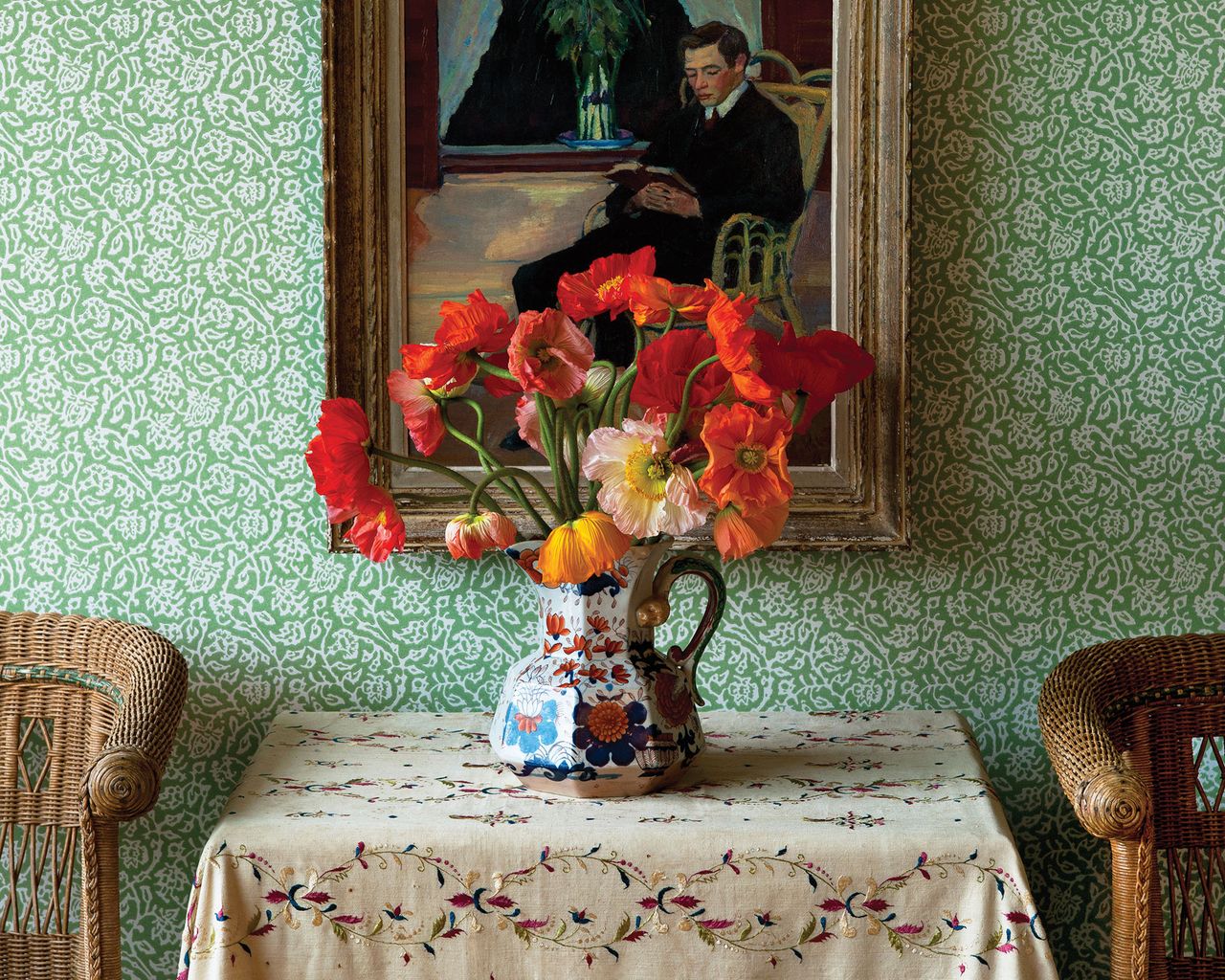 An eccentric take on country house style that's full of surprises; it's joyful, charming, colourful and nostalgic. This look is about blending antiques with chubby checks and sweet illustrations. Interior designer Beata Heuman embodies this charming aesthetic.
17. Wow with whimsical elements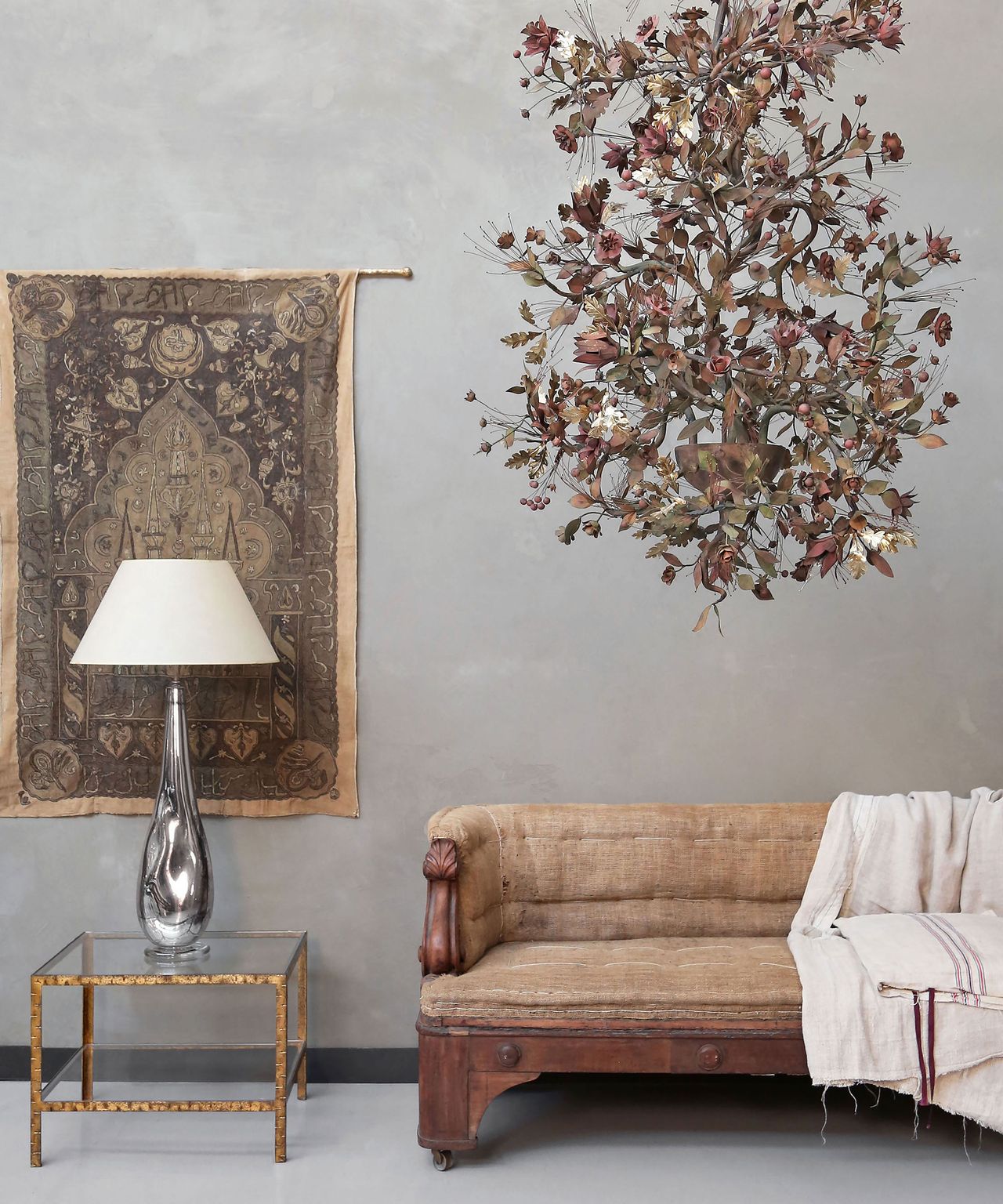 This imaginative approach to decorating allows for originality and flair. Create your own Narnia with cascading flowers and mythical references. Restraint is required here; fantastical touches are enough.