This Common Gardening Mistake Could Devalue Your Home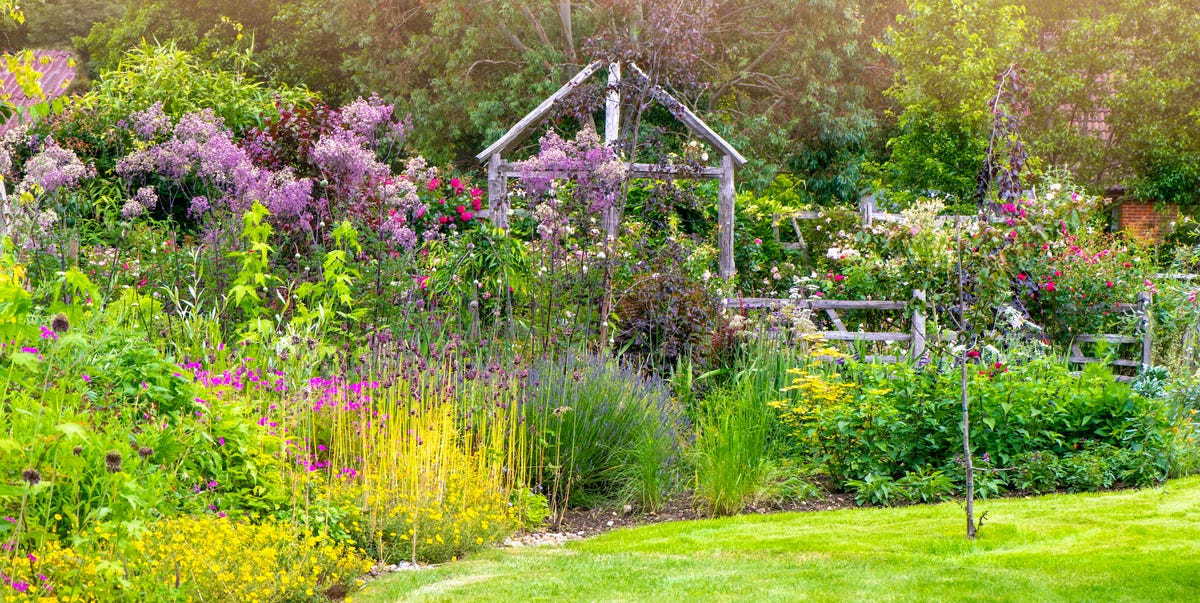 Spring is the perfect time to slip on your gardening gloves and access the damage of winter, but did you know that only choosing seasonal plants could affect the value of your home?
According to Samantha Richards from Gazeboshop, homeowners looking to sell should choose plants that provide year-round colour and flourish throughout the seasons. Our gardens might look the best in summer, but a sparse outdoor space later in the year could knock money off an asking price.
"Garden owners should consider the plants they choose wisely," Samantha says. "Selecting plants that all centre around one season can be damaging if the homeowner tries to shift their house on the market at a different time of the year. Instead, having a mixture of shrubs and trees, with perennials that respond well to deadheading will ensure months of colour."
But that's not the only garden feature that could slash the value of your home: artificial grass is another trend to tread carefully on.
"For family homes where young children or dogs are often in the garden, artificial grass can be a preference, but for others, it can cost thousands to remove or reduce the sale value of the home if buyers are not willing to absorb the cost," explains Samantha.
With research discovering that a garden makeover can cost up to £10,000, it pays to be careful when planning how to design your space. If you're improving the look of your garden, make sure to also keep an eye open for problem plants like Japanese knotweed — this invasive species can grow at a rapid pace and cause structural damage if planted near your home or a wall.
Samantha adds: "Be careful about what you plant and know what is growing in your garden. Invasive and quick-growing species of plants and shrubs may be difficult to get rid of and can be costly."
This content is created and maintained by a third party, and imported onto this page to help users provide their email addresses. You may be able to find more information about this and similar content at piano.io