Should I Hire an Interior Designer?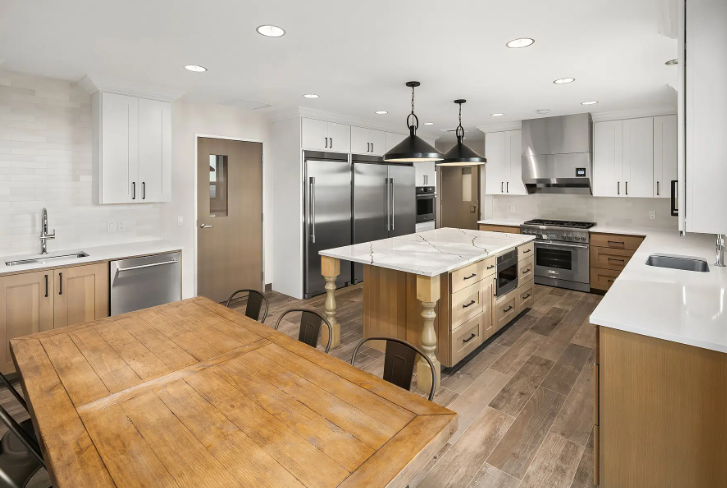 If you have purchased a new home for you and your family to live in, or you have recently decided to try your hand at flipping properties, then you may have some renovating to do. Some people will take care of the renovations themselves, but those who are less creative, might consider hiring someone to take care of the interior design for them. The experts at Triple Heart Design say that when it comes to flipping homes, getting the interior right can have an impact on the resale value of the home.
What Do Interior Designers Do?
There are many people who assume that interior designers are reserved for the rich and famous, but the reality is that hiring an interior designer could actually help to save you money. Interior designers have a wealth of knowledge when it comes to what looks good in a home and they will also have access to some of the best retailers. Retailers that have great products at affordable prices and who you may have never heard of.
They will know how to furnish a room to show it in its best light; when it comes to reselling, this is exactly what you want. An interior designer will be able to style a room with furniture and accessories that will appeal to a wide range of buyers, helping you to get the best price.
If you are renovating your own home, consulting with an interior designer can be a terrific way for you to discover your own unique style. Many people simply don't know what they want their home to look like and have no idea of what goes with what. An interior designer has the skills and expertise to help you create a home that you will adore. They can give you tips and advice about what types of furnishings will look good in the various rooms and will provide you with catalogues and color palettes from which you can form your own style. Plus, if you want your home to be completely unique with clever ideas, an interior designer will have plenty of advice on how to achieve this.
Is it Worth Paying for an Interior Designer?
Obviously, there is a cost associated with hiring an interior designer. However, when you harness their expertise and knowledge, on top of their access to retailers and often trade discounts that go with it, you could actually save money.
Some might argue that an interior designer is an expense they could do without, whereas others believe that these professionals make all the difference when it comes to them enjoying the look and feel of their own home or getting a higher resale price on a home they are flipping.
Whether it is worth paying for an interior designer really depends on your own expectations. An interior designer will know where to spend money and where you can save it. They will be able to find products that are made from top quality materials and that will last for decades. They will also know which products you should steer clear of.
Conclusion
There are pros and cons to hiring an interior designer. If you budget for this service, it really is well worth it, particularly when it comes to flipping a home. A good interior designer will stage a home for sale so that it yields the greatest return on investment, thus paying for themselves.
If you can afford to pay for an interior designer for your own home design, then it is something you should definitely consider if you are not very creative but want your home to look amazing.